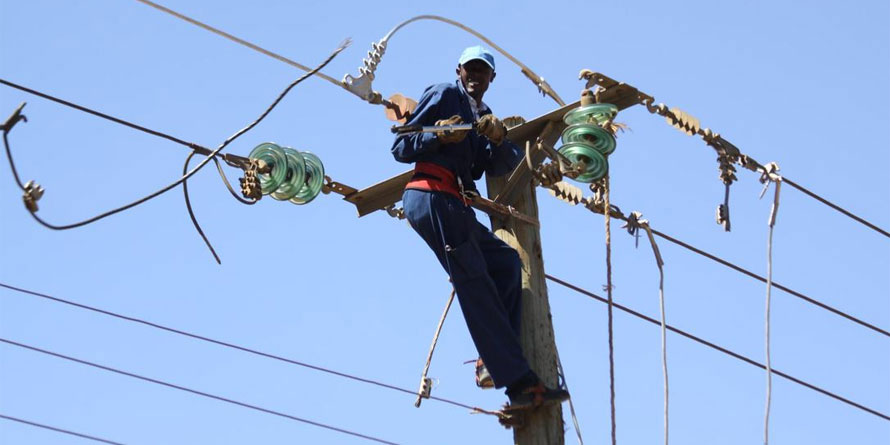 Image from Internet
The use of costly diesel-fired generators at the Coast will drop substantially following the commissioning of a transmission line to access cheap power produced at the Olkaria geothermal fields in Naivasha.

Reduced reliance on thermal power plants is expected to cut the fuel cost charge component in the electricity bill.

Kenya Power Friday said it had energised the Suswa-Isinya-Rabai line, adding that the move paved way for supply of cheap electricity to the Coast region and its environs.

The coastal region has in the past relied on thermal generators linked to the national grid for electricity supply, owing to absence of a high-voltage transmission line connecting it to cheap electricity sources.

Kenya Power said the line will minimise consumption of thermal power and in turn cut customer bills through a reduction in the monthly fuel cost surcharge.

"The line will improve the quality and reliability of power supply to the Coast region by delivering excess geothermal power. In addition, it will also boost supply in Athi River, Kitengela and Makueni to adequately serve manufacturers and other large establishments," said Kenya Power General Manager for Network Management Daniel Tare.

The 400kV line, which has initially been charged at 220kV, will evacuate power from geothermal plants in Olkaria to the Coast.