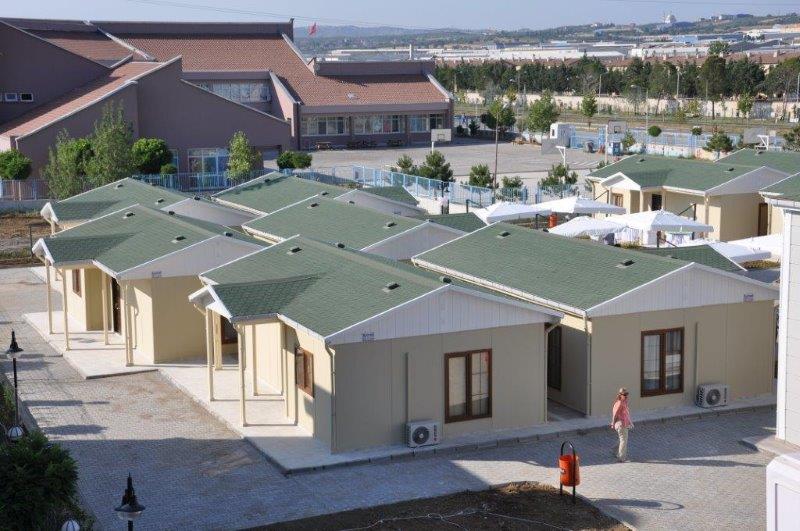 photo by:Construction Review Online
Chinese company, China Industrial International Group Zimbabwe, will roll out 5 000 low-cost houses countrywide utilising steel technology.

The firm's chief executive officer, Mr Nie Hai Yang, flew into the country two months ago to commission a demo house in Stoneridge, Harare South.

He said there was a $10 million mortgage facility in Zimbabwe targeting low- income earners.

The event was attended by Local Government, Public Works and National Housing Minister Saviour Kasukuwere.

Minister Kasukuwere described the project as a game changer in the construction industry as it would make housing affordable for citizens.

CIIG has completed another demo house in Bindura while school blocks have also been built in Shurugwi, Zvishavane and an orphanage in Hatcliffe, using the same technology.

In an interview in Bindura, CIIG project manager Mr Bishop Jeche said they had sealed agreements with local financial institutions to ensure that beneficiaries pay their instalments through banks.

"We reckoned that people might not have money to pay. So we have agreed with some financial institutions that clients pay their instalments through these banks. The response from people is overwhelming," said Mr Jeche.

The houses take between seven and 10 days to construct.

Mr Jeche said three financial institutions had come on board and negotiations with others were underway.

He said they were targeting civil servants and other low income earners.