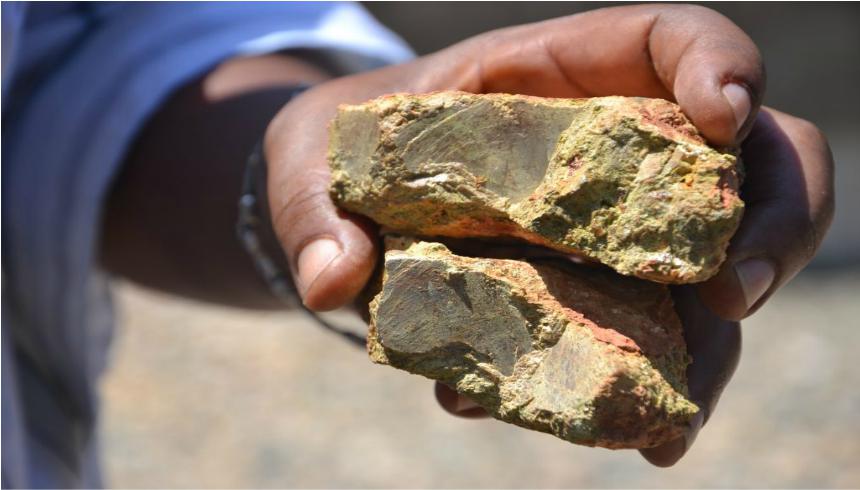 photo by:miningreview.com
Rainbow Rare Earths Ltd plans to build a mineral processing plant in Kabezi district, 10 km south of Bujumbura, the capital city of Burundi.

The $1.5 million rare earth element (REE) plant will be about 20 km from Gakara mine, which was set up by the London Stock Exchange-listed firm that raised $8 million by listing 65 million shares in order to fast-track production in fourth quarter of 2017.

Rainbow said the processing site has an asphalt road that will ease collection of the rare earth concentrate by container trucks for export either through the Mombasa or Dar es Salaam ports.

Sales of ores by the end of 2017 to ThyssenKrupp Metallurgical Products of Germany will mean Burundi becomes a producer of REEs ahead of Kenya and Tanzania which have also discovered these much sought after minerals.

Demand for rare earth elements in the global market is increasing due to rising usage of powerful magnets used for electric vehicles, motors and wind turbines.

Highest concentration
The Ngualla rare earth deposit licensed to Peak Resources Ltd near Mbeya, Tanzania, has a capital expenditure of about $206 million.

Pacific Wildcat Resources Corporation in 2013 announced discovery of rare earth deposits valued at $62.4 billion in Kenya's Coastal Kwale County.

Rainbow's chief executive officer Martin Eales said they have completed re-routing an existing lane from the rare earth elements plant processing site in Kabezi to allow the local people to get access to the Lake Tanganyika shore and fishing vessels.

Mr Eales said the Gakara rare earth element project is Burundi's most advanced mining development facility and activity at Gasagwe is progressing in readiness for commissioning of the processing plant.

He said Gakara has 47 to 67 per cent rare earth oxide, one of the highest concentrations globally.