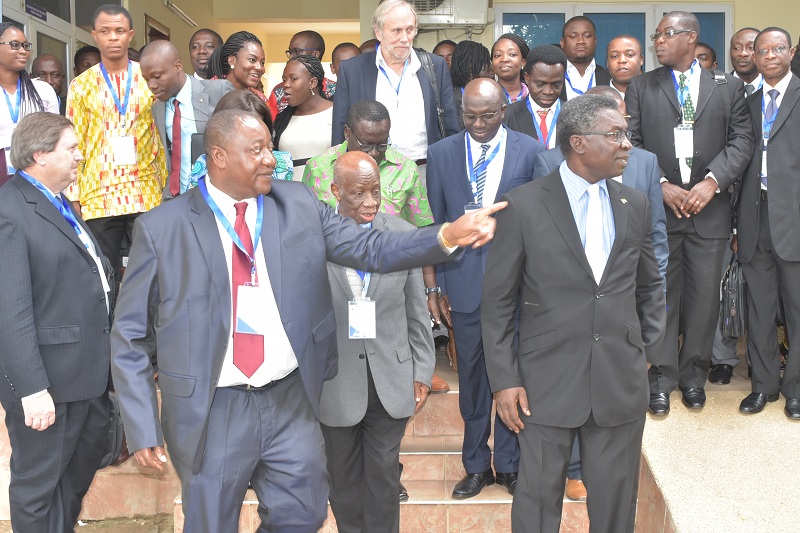 Image from http://www.ghanaiantimes.com.gh
Africa
's development depends on its ability to understand, select, adapt, produce and commercialised scientific and technological knowledge in ways appropriate to its culture Professor Frimpong Boateng, Minister of Environment Science, Technology and Innovation has said.
"For far too long, African leaders have concentrated on providing infrastructure such as roads, schools and hospitals for their people. This is not bad in itself, but as far as I am concerned the many roads, schools, hospitals, wells, electricity and other infrastructural projects erroneously called development projects, which the government can provide, do not alone determine the success of a government," he said.
Professor Boateng was speaking at a day's International workshop for African and North American leaders, organised by the
Ghana
Technology University College (GTUC) on the theme "Promoting Development through Technology, Entrepreneurship and Innovation" in Accra, yesterday.
He said "not even the quantum of foreign investment is a measure of this success, rather the success of true leadership is measured by what extend the people can be mobilised to lead independent lives: to feed, shelter, clothe, and defend themselves, and also produce tools, implements, space parts and machines they require for daily living."
He said there was the need for African countries to embrace technology in order to speed up development.On entrepreneurship he said the inadequate level of technology was the reason why most businesses fail.
He said, science and
technology
at the centre of development programme, would enable the African continent the capacity to manufacture machines, develop processes and materials and exploit the abundant natural resources for national development.
"As a nation we are aspiring to stand on our feet and therefore expected the students in the great universities will tune their mind to the possibility, to employ themselves after leaving the institutions," he said.
In his welcome address, Professor Osei Darkwa said technology is one of the most dramatic forces shaping lives and businesses, adding that many developed nations and emerging countries over the past decade have used technology to transform their economies.
"Our institutions of higher learning ought to be challenged more into science, technology and technical oriented education," he added.
Technology he said could offer real opportunities to improve quality life, when given the attention it deserves.He called for a drive and policy direction as a country, to integrate technology into all sectors of the society.