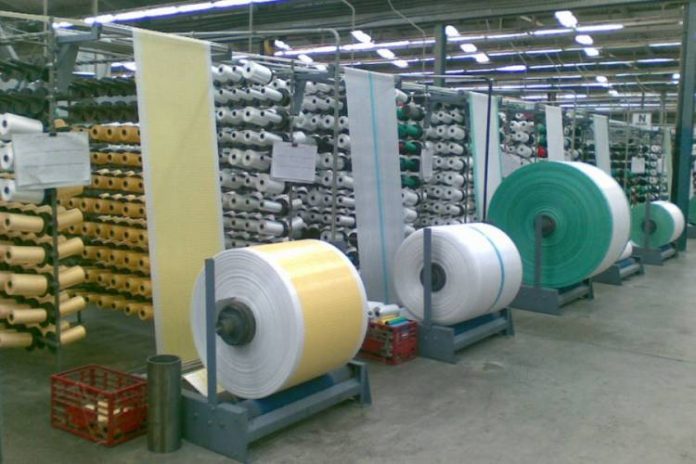 photo by:awuf naija news
The New Nigeria Development Company says it will invest $15 million through a partnership with a Turkish firm to reactivate the collapsed Kaduna Textile company.

The Group Managing Director, Ahmed Musa, said this to journalists shortly after a closed-door meeting with the Turkish business delegation at the NNDC's head office in Kaduna.

The delegation had earlier inspected the site of the firm and the Defence Industries Corporation of Nigeria, both at the Kakuri Industrial Layout in Kaduna.

The GMD said the NNDC and the Turkish firm, Sur International Textile, would invest the amount in revitalising the Kaduna Textile.

According to the proposal, the Turkish firm will provide 35 per cent of the amount, the federal government 45 per cent and KTL will give 20 per cent of the funds.

Mr. Musa said in a short term, the KTL would produce uniform needs for the Nigerian Armed Forces as well as the police and other paramilitary agencies in the country, and across the West Africa sub-region.

He said revamping the KTL would boost the economy of Kaduna state and create employment opportunities to the unemployed youths within and outside the state.

"We held a private meeting with a team of delegation from Turkey.

" They want to invest in Kaduna Textile and turn it around.

" In summary, they want to start producing military and paramilitary uniforms for members of the Nigerian Armed Forces," Mr. Musa said.

According to him, the project is a big and laudable one that will boost the economy of Kaduna State by increasing its revenue drive and create massive employment.

" We have been able to attract investors into the state," he added.

The NNDC's Executive Director, Investments, Abdullahi Ali-Gombe, said the agreement would revamp the collapsed Textile firm, owned by the 19 Northern States.

Besides boosting the ailing economy, Mr. Ali-Gombe explained that when operational, the firm would essentially go into production of military and paramilitary garments.

Mr. Ali-Gombe, who is also the Chairman, Restructuring Committee of the KTL, said "we cannot say tentatively when this will take off. We are hoping very soon.

The Kaduna Textile Limited, established in 1957, operated a large integrated textile mill, producing various kinds of garments.

The company, currently in a state of comatose, started operation in November 1957, spinning the country's cotton and later in January 1958, went into full production of unbleached grey bafts.

In 1961, it began the production of finished garments.

The firm was financed by the Northern Nigeria regional Marketing Board and the region's development corporation and was managed by an expatriate firm, David Whitehead & Sons.
It was closed down in 2000 following various financial crises and inadequate power supply.