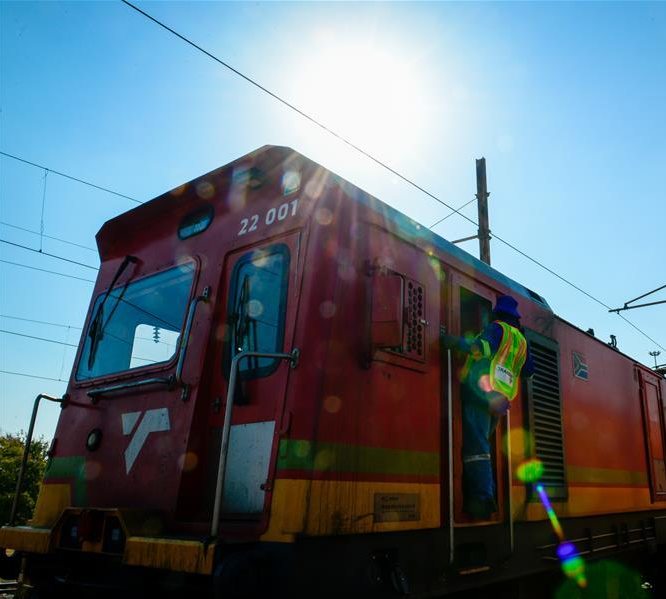 Image from http://news.xinhuanet.com/english
A worker pour sand into the sandbox of a locomotive at the Pyramid South station, north of Pretoria, South Africa, on July 27, 2017. 305 of the 554 locally assembled locomotives have been delivered to South Africa since October 2012 when the South Africa state rail company Transnet contracted the Chinese Zhuzhou Electric Locomotives Company under the Chinese locomotive manufacturer CRRC to supply first 95 locomotives.

In March 2014, the two sides sighed a new contact including the supply of other 459 locomotives. In an interview with Xinhua at the Africa Rail 2017 conference and exhibition held in Johannesburg on June 14, 2017, Thamsanqa Jiyane, Chief Advanced Manufacturing Officer of Transnet, said that "the Chinese have brought a new kind of partnership where they impart skills for our future use on our own." Wang Guojun, General Manager of CRRC South Africa, told Xinhua that several thousand jobs have been created directly or indirectly for South Africa because of the cooperation.