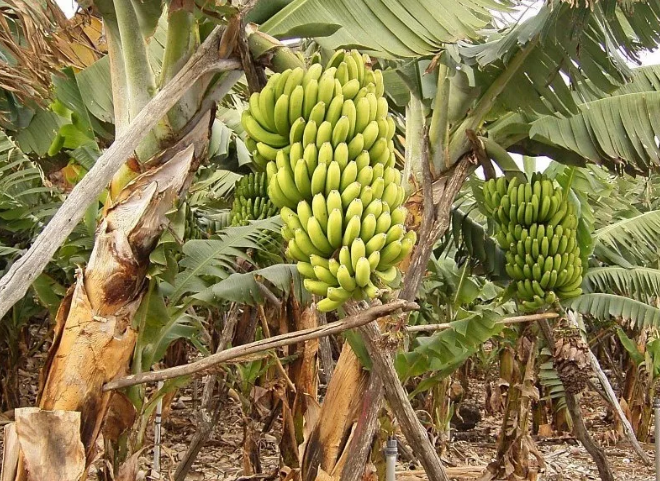 Image from www.premiumtimesng.com
The Nigerian Ports Authority, NPA, has concluded arrangements to sign a Technical Collaboration Agreement with the Port of Antwerp, Belgium towards increasing the export of Nigerian fruits to the European countries.Tunde Okoya, President of the Nigerian-Belgian Commercial Information and Documentation Centre, NBCIDC, disclosed this to News Agency of Nigeria, NAN, on Monday in Lagos.

Mr. Okoya said that with the agreement, more Nigerian fruits would have the opportunity of being re-exported from the Port of Antwerp, Belgium to the various European countries."The Nigerian-Belgian Chamber of Commerce has concluded arrangements to lead a second Trade Mission this year to Belgium from September 19 to September 21.

"The purpose of this Mission is for the Port of Antwerp to sign a Technical Collaboration Agreement with the Nigerian Ports Authority (NPA)."This is to increase the export of Nigerian fruits to European countries."We believe that if Nigeria is able to increase production and we are able to reduce post-harvest losses, we can be sure that there are waiting markets in Europe for our fruits.
"This is why we are trying to create a platform in anticipation of Nigeria's readiness to take advantage of the large fruits market in Europe through the Port of Antwerp," he said.

The president said that his organisation was working at creating direct access for more fruits from Nigeria to the Port of Antwerp, and eventually to other European countries.Mr. Okoya said that during the Trade Mission, the management of the NPA would sign the technical collaboration agreement with the management of the Port of Antwerp.

He said that there would be a "Nigerian Day'' in Voka, where the benefits of both countries' Chamber of Commerce engagements in investment and businesses would be showcased.Mr. Okoya said that the Trade Mission would be composed of Nigerians selected from the Agro, maritime, those offering port services, infrastructure and alternative power supply sectors.

The president said that his organisation had in its first Trade Mission to Brussels this year, went with some Nigerian financial institutions for them to interact with their counterparts in Belgium.
"We arranged for these Banks to meet with their counterparts in Belgium, so that they would have access to Foreign Direct Investments at very low interest margins.

"This time around, we are going be to meeting with Belgian processors of agro-produce at the Port, so that they can interact with their Nigerian counterparts to find access to the European fruits market,''he added.The Agricultural Fresh Produce Growers and Exporters Association of Nigeria (AFPGEAN) says between 55 per cent and 72 per cent of fresh produce grown in the country perished before they could be consumed.

The Executive Secretary of the association, Akin Sawyerr, attributed the situation to the fact that fresh produce needed to be kept in refrigerated conditions soon after harvest.Mr. Sawyerr said such fresh produce were basically fruits and vegetables."Fresh produce production has the same challenges as other agricultural products but its uniqueness lies in its being very perishable.

"The issue with fresh produce in Nigeria is that there is little processing, no storage in refrigerated conditions due to lack of electricity (power) for most of the produce grown by farmers.
"We also cannot move these produce quickly from farms to supermarkets or hotels or airports, where they would be used because of poor road conditions,'' he said.

The AGFPGEAN scribe, however, commended the federal government for its intention to concentrate on infrastructure in the 2017 budget, saying this was of utmost importance.He said that Nigeria had about five times more arable land than Kenya, but the East African nation earned about a billion dollars in fresh produce exports to European markets annually, while Nigeria struggled to earn ten million dollars annually.

He attributed this to lack of storage and poor farming methods.He called on the government to ensure that its agencies and security personnel, usually encountered on the highways and at the borders, are efficient and effective in carrying out their tasks.Mr. Sawyerr said these bodies, often times, constituted roadblocks to fresh produce transportation.

"Time is valuable in the life of fresh produce."Where your competitor in Cameroun can do a journey in 20 minutes, you will use three hours on the road and speed is important to prevent these produce from spoiling."I am not talking about corruption here but about the need for these regulatory and security agencies to be sensitive and speedy in carrying out their tasks.
"This is of utmost importance," Mr. Sawyerr said.