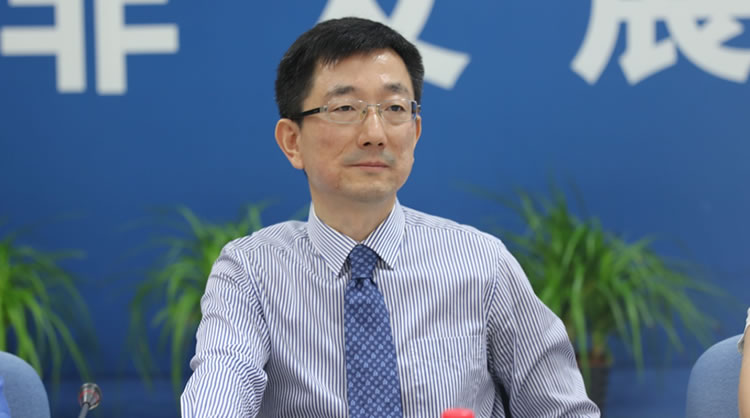 photo by:FrontPageAfrica
Beijing — An investment fund system set up by the Government of the People's Republic of China to strengthen foreign direct investment (FDI) in Africa and enhance the continent's economic potential is showing significant progress, according to new statistics.

Established in June 2007 following the summit on China-Africa cooperation in November 2006 held in Beijing, the China-Africa Development Fund (CADFund) is playing a "significant role" as a bridge between Chinese firm and Africa's investment opportunities, says wang Yong, Vice President of the fund management.

CADFund seeks to expand Chinese investment and enhance Africa's potential through a market-oriented approach, which is ambitiously independent of foreign aid.
It loans to Chinese firms desiring to venture into the African market but lack the full potential.

"This fund has played a significant role as leverage for promoting FDI from China to Africa," Wang said during a meeting with African journalists in Beijing.

In concept, the fund aims at increasing the capacity of African countries, promote economic development for locals in order to provide balance in the socio-economic condition of the continent.

According to the scheme, a Chinese firm seeking the fund must meet a list of qualifications including good credit record, capacity to investment, equity and management structure, good shareholder relations, and transparent balance sheet.

It should also have a clear strategy and a management team with the experience capable of thriving in the targeted African market, deliver strategic goals and plans, have great influence in the host country including good relations with government and local companies.

On the other hand, the targeted African market must have good growth potentials and CADFund provides financial consultation for Chinese firm identifying potential investments by providing coordinated information sharing and management advice about investing on the continent.

Wang said CADFund funded investments have contributed over US$10 billion to African countries in revenue and has created over one million jobs for locals.

When the scheme was launched in 2006, an initial US$ 5 billion provided by the government, was its total capital; and in 2015 President Xi Jinping announced another US$5 billion that increased the total fund to US$10 billion.

"Over the past 10 years the total equity investment, which is based on sustainable market driven factors, contributed by Chinese firms and loans by banks have reached about US$20 billion," Wang said.

Investing in agriculture, infrastructure, manufacturing, industrial park, and resource development has yield dividends for both sides with over 90 projects ongoing or implemented in more than 30 African countries.

Some of the projects include a hydro dame in Ghana, cotton production in Malawi, manufacturing of mobile phone accessories in South Africa and industrial park in Ethiopia.
The fund also has regional management offices in Zambia, Ethiopia, Kenya, South Africa and Kenya.

CADFund say its investments inject vibrancy into the China-Africa economic and trade cooperation by creating positive economic and social outcomes, consolidate the foundation for the development of African countries economies, its capacity to develop on its own and enhance competitiveness in the global economic landscape.

Based on a market driven approach, it operates "independently, assumes sole responsibility for its profits and losses, and takes on risks by itself according to market principles and has established a highly efficient framework".

Economists say the continent has huge growth potential despite recent hurdles and slow down, something driving CADFund optimism as trade between China and Africa reached US$85 billion in the first half of 2017 - a growth rate of 19%.

In 2015, the total Chinese investment in Africa was US$35 billion while the trade volume reached US$188 billion but it was expected to reach US$100 billion by 2020, according CADFund.

And the fund is looking forward to further expanding FDI cooperation with African countries.

But there are amid looming concerns about African countries duly accumulating the desire outcomes of these investments based on the principle objectives set by the Forum on China-Africa Cooperation (FOCAC) which calls for a win-win benefits for both sides,
CADFund says it performance has allayed the misconception because it only supports Chinese firms with economic and trade activities in Africa.

"CADFund does not seek to control or take majority shares," they say, adding that there are "very rigid" standards to ensure investment subscribes to host country's laws, promotes Social Corporation with local communities, create jobs and contribute to the country's revenue.