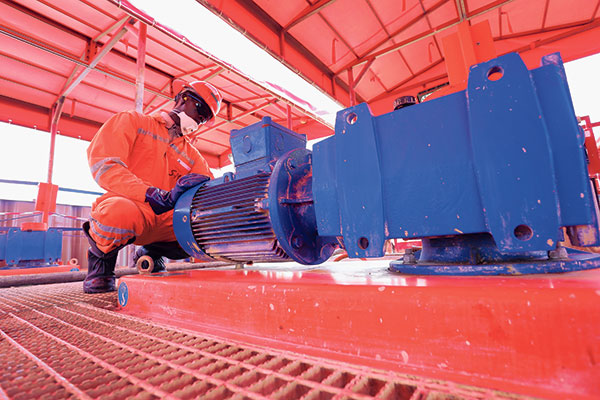 photo by:The East African
French oil giant Total, which is consolidating its position in the region's extractives sector through its full acquisition of Maersk Oil and Gas stake in Kenya's South Lokichar oilfields, plans to push for discussions that would see Kenya's oil transported through the Uganda-Tanzania pipeline.

Such a decision, still at the wishful thinking stage, would have far-reaching implications for Kenya's grand infrastructure project -- the Lamu Port-South Sudan-Ethiopia-Transport Corridor (Lapsset) -- which includes an oil pipeline.

On Monday, Total announced that it had acquired 100 per cent equity stake in Maersk oil and gas in a share and debt transaction worth $7.5 billion.

Already, the company increased its shareholding in the existing Lake Albert assets in Uganda in January, after buying out Tullow's 21.57 per cent stake worth $900 million.

Total chief executive Patrick Pouyanne said at a press conference in Paris that the acquisition of Maersk would not have any impact on the plan to build the long-delayed export pipeline from Uganda across Tanzania to the Coast.

"We want to sanction this project in the first half of next year, following an inter-governmental agreement between Tanzania and Uganda earlier this month.

However, it might be possible to combine transportation of the Kenyan assets, a subject to be discussed with partner Tullow Oil," Mr Pouyanne said, adding that the progress has been good, with an agreement already signed between Uganda and Tanzania early this month.

Total said the acquisition of Maersk could now allow the firm to participate in the development of the Kenyan assets.

Last year, Total used its influence, through several high level meetings with the presidents of both Uganda and Tanzania to successfully convince the Dar es Salaam and Kampala administrations to choose the Uganda-Tanzania route over Kenya's route.

Kenya had sought to convince Uganda to move its oil through the Lamu Port, but after it lost out to Dar es Salaam, it announced that it would still proceed with the Lamu pipeline project. It is estimated the project would cost $2.5 billion with the government expected to offset part of it.

"We will now have to do the needful by identifying where this pipeline will pass and also address the financing question. We are only getting 20 per cent of the funding from the Exchequer. This means that the difference has to be funded under the public-private partnership," Kenya's Energy Cabinet Secretary Charles Keter said then.

Tullow Oil, which holds a 50 per cent interest in Lokichar exploration and the Kenyan government said it would be forging ahead with construction groundwork with works set to conclude in 2021. However, both have been quiet on the progress of this venture.

Total's plan, if sanctioned, could save Kenya the $2.5 billion. But this would be at the expense of both national pride and the LAPSSET project, which had been envisaged to open up the northern part of the country that has remained underdeveloped.

Kenya says it is unaware of any preference by Total for the Kenyan oil to be moved through the Uganda-Tanzania pipeline.

"We are yet to get any notification from our oil development partners on this suggestion over a preferred route, so I cannot give a response to that," Kenya's Petroleum Principal Secretary Andrew Kamau said.

It is expected that the French conglomerate, with millions of dollars in its research and development budget, will lobby Kenya and Tullow to choose the Ugandan pipeline route as a cheaper option.

"For Kenya, the discussions on using the Ugandan pipeline will be a difficult as it is also keen on achieving other development objectives within its territory.

However, if it can manage to have both the pipeline and production from the same company, then it has a best bet on price, especially when the revenues starts flowing in," said Eric Musau, an analyst at Standard Investment Bank.

Uganda and Tanzania, together with the oil firms are working on the projects financing blueprint that will see the two countries raise 70 per cent of the total costs from international lenders.

Uganda has indicated that it will be able to determine its pipeline's final cost before the end of this month, even as it emerged that one of the project's lead financial advisers - Standard Bank Uganda [ a joint financial adviser with Japan's Sumitomo Mitsui Banking Corp] -- was already planning to raise $3 billion by the second half of next year.

"We are finishing on the details of the financing that will be contained on the Front End Engineering Design study which will be ready by the end of the month. Once we have the actual cost, then we will task our financial advisers to assist with fundraising," Energy and Minerals Minister Irene Muloni said.