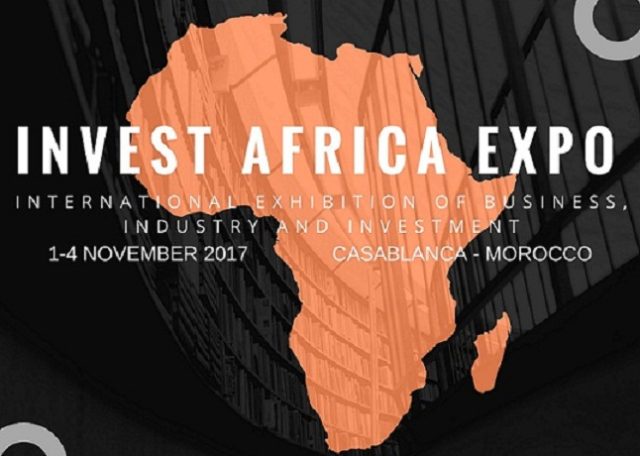 Image from www.moroccoworldnews.com
The four-day event aims to gather together 500 business exhibitors and representatives from 50 various countries in order to share and exchange their expertise.

"The event aims to create and develop fruitful meetings between Africa's economic operators, with the aim of sharing expertise and strengthening the win-win partnerships in the African continent, which have been advocated by King Mohammed VI," said the forum's organizers in a press release.

The statement added that these business-to-business meetings will provide participants with the opportunity to attend presentations by business officials from national and international public and private organizations.

Many sectors will be represented at the Invest Africa Expo event, whose space will cover an area of over 20,000 square meters, including education, employment, health, energy,
agriculture, security, and tourism.

The event will be also devoted to the sharing of South-South business experience, expertise, and business meetings.