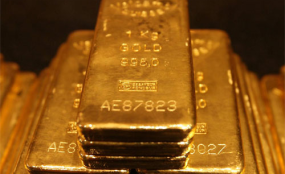 photo by:nyasatimes.com
A Chinese based Plinth company is said to be ready to mine gold in Balaka Manondo area.

Briefing the District Executive Committee (DEC) on Monday, Hilton Banda who is a geologist for the company said government has already granted a license to the company for work to commence.

"This gold exploration in Malawi is the first of its kind and we are expected to start our work any time from now as government has already given us a go ahead by honoring us with a license.

"The license is for 25 years gold exploration in three districts of Malawi namely Balaka, Neno and Ntcheu," said Banda.

According to the geologist, the license gives them a mandate to explore within 500 square kilometer of land.

"In Balaka Manondo area, we will cover 4.3 square kilometers of land and the other kilometers will be covered in other remaining districts," he said.

The total sum of the project is three million United States dollars according to Banda.