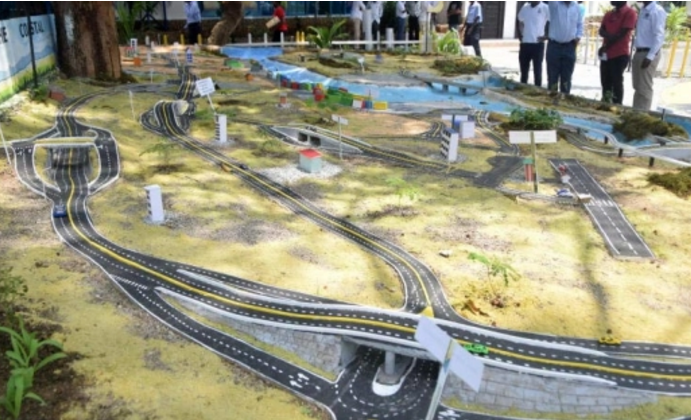 Photo by Gideom Maundu/ Standard
The proposed construction of an express highway from Mombasa to Nairobi has elicited support from the tourism industry at the Coast. American engineering firm Bechtel has been selected by the Kenya National Highways Authority (KeNHA) to build the first express highway in Kenya.

The 473-kilometre route is expected to improve the connectivity, efficiency and safety of road transport between Nairobi and the country's main sea port, Mombasa, and will reduce the journey time from over 10 hours to under four hours. It is designed to have four lanes and 19 interchanges.

The project will also include master planning for three special economic zones. In an interview with Weekend Business, Kenya Association of Hotelkeepers and Caterers Coast branch executive officer Sam Ikwaye said they welcome the new development.

HUGE POTENTIAL

"Infrastructure has been one huge deterrent to growth of various sectors of the economy, tourism included. We have huge potential to tap into domestic tourism and by having efficient road networks, we shall be able to realise benefits of fast facilitation out of travelling with ease," he said. Other than boosting tourism, Mr Ikwaye said other related investments coming up and the entire economy are expected to do well.

He said that accessibility is a critical factor to tourism. "We now hope that more efforts will be made to actualise other Vision 2030 initiatives such as setting up of the resort cities so that there can be meaningful development structured across the country. The Standard Gauge Railway (SGR) is already showing good signs, though there is need to streamline some of its service delivery operations.

"We hope that the plan to charge for use of the expressway will not be abused or cause investments to be idle. This kind of arrangement is fairly new but we are optimistic that once it is operational, it will open up Kenya to both business and travel," Mr Ikwaye said.

Speaking on the sidelines of the Mombasa International Show, KeNHA Corporate Communications Manager Charles Njogu said the expressway will be one of the ey pieces of road infrastructure within the East African Community (EAC). "It is expected that Bechtel will engage close to 4,000 people and also offer training and capacity building while undertaking the construction which starts in 2018," he said.

Mr Njogu said the expressway will serve as a central part in Kenya's national transport system, helping to promote trade further into landlocked Uganda, Rwanda and Burundi. "This project will complement the SGR to transform the 450-kilometre Nairobi-Mombasa corridor into a vibrant and continuous economic zone," he said.

FINANCING SUPPORT

The project has been structured to achieve early completion under a fast-track delivery model, with concurrent design and construction, and with the first section from Mombasa Road–Kyumvi to ICT Konza targeted to open in 2019.

The US and UK export credit agencies such as the US Export-Import Bank, the Overseas Private Investment Corporation and UK Export Finance are expected to provide financing support.