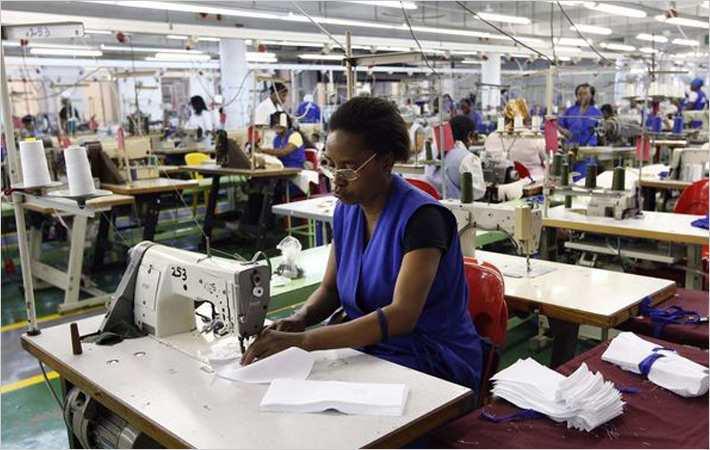 Photo by:Fibre2fashion
Concerned about the slow-paced growth of Nigeria's Cotton, Textile and Garment (CTG) industry, a London-trained textile investor and fashion industrialist, Chief Fatai Olayiwola Olumegbon, has charged the federal government to introduce into the nation's education curricula the teaching of garment and clothing in Nigerian schools and universities.

According to him, no university or polytechnic in Nigeria currently teaches garments and clothing, maintaining that encouraging and supporting the nation's clothing industry would go a long way in attaining economic growth and development as obtainable in developed countries.

He, however, commended the federal government over its various economic policies to drive growth and development in the country, urging youths to take advantage of the opportunities the policies would create in order to earn means of livelihood and self-reliance.

He added that there has been a high level of awareness, consciousness and patronage of locally made fashion wears, adding that the government and operators in the nation's fashion industry need to improve efforts towards making Nigeria a fashion destination in African.

Olumegbon, in a statement made available to The Guardian, admonished youths, aspiring businessmen and women that the key word to achieve success in the industry required much hard work and self discipline.

"It is the seriousness. If you decide to do something for your life, you have to be serious at it. You should not allow your social life to disturb it because in anything you do, you have to remember or give account of everything, therefore you have to run away from distractions, otherwise you cannot make progress," he said.

He added that the road to success was now open, courtesy of the federal government's policies and interventions, saying that during his youthful years, he did not get such opportunities from the government, but had to work very hard to attain a successful career.

He said the benefits of such improved opportunities in the nation's fashions industry could not be over-emphasized, adding that apart from foreign earning, job creation and youth empowerment, the nation's economy stands to benefit immensely from the boost in fashion and textile industry.

Chief Olumegbon advised operators and stakeholders in the industry to embark upon mass production of local designs which could meet both local and global benchmarks, arguing that this would be the only way to grow the sector.

"As a power-dresser, it was the attention and administration of people and around me that made me to venture into the fashion industry. Fashion industry can create millions of jobs, it can earn us much foreign income if we adopt international best practices. We need to establish garment industries across the country, we need to carry along those we know what has been happening in other chimes; Nigeria is a hot cake as far as African fashion, clothing and garment trade is concerned. What we need is to harness the benefit by ensuring that we do our fashion in line with global taste and expectations", he added.