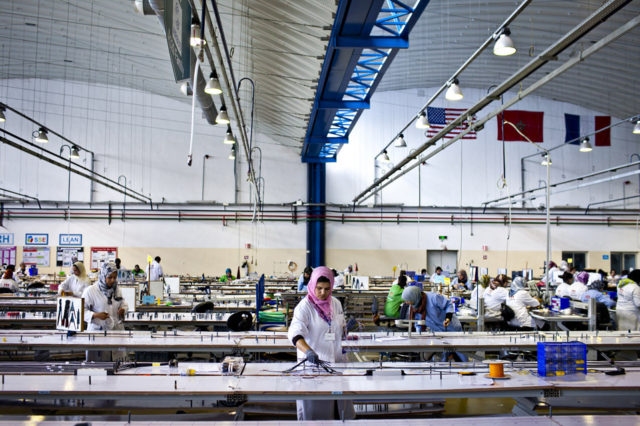 Photo by Morocco World News
The Moroccan central bank's note shows a monthly increase in production and a stagnation in the Capacity Utilization Rate (UCA) from one month to the next. Sales showed a notable growth, reflecting an increase both in the local and foreign markets, while orders remained unchanged compared to the previous month, with a backlog that was below normal.

"The increase in production concerns all branches except mechanics and metallurgy, where it declined," notes the BAM. The UCA remained at the previous month's level of 59 percent, while sales increased in all branches.

According to the central bank, this observation remains valid in the main sub-sectors, with the exception of the metalworking branch under the mechanics and metallurgy and the leather and footwear industry where sales declined, while stagnating in the textile industry.

By destination, sales increased both on the local market and abroad for all sectors except for the agri-food sector, which experienced a stagnation in exports.

With respect to order books, their level was below average in all the branches of activity except for the agri-food sector. For the next three months, companies expect to see an overall increase in production but lack visibility in terms of sales.