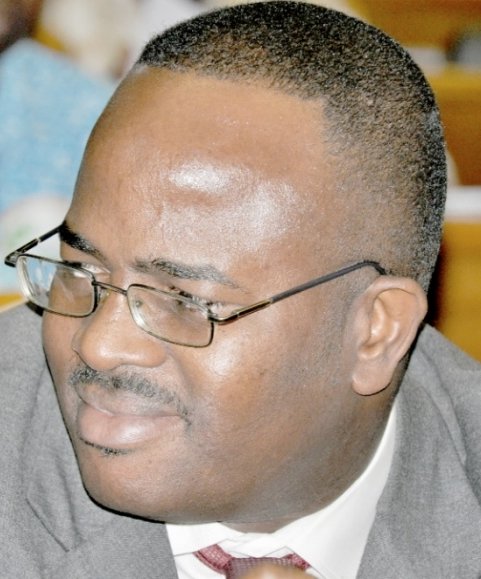 Image from www.ghananewsagency.org
The gold mining companies contributed GH¢1.6 billion cedis in direct taxes to the Ghana Revenue Authority (GRA), last year, representing 15.8 per cent of the total revenue collected.

The Chief Executive Officer (CEO) of the Ghana Chamber of Mines, Sulemanu Koney, who announced this, put the corporate tax and mineral royalties paid by the companies during the period at over GH¢1.2 billion.

The industry, he said accounted for 46 per cent of the gross export revenue, reinforcing its position as the leading source for foreign exchange and a major contributor to the country's balance of payments.

The CEO, interacting with journalists in Kumasi indicated that "for the first time since 2011, the provisional balance of payments in 2016 recorded a surplus".

"This largely reflected an improvement in the trade balance driven by a rise in gold export receipts and a fall in oil import prices."

Mr. Koney added that producing members of the Chamber returned US$2.3 billion, representing 71 per cent of their mineral revenue through the Bank of Ghana and the Commercial Banks.

"This has significant bearing on the international reserve position of BoG and the stability of the monetary system."

He touched on jobs and said the sector gave direct employment to about 11,628, of which 190, representing 1.63 per cent were expatriates.

The CEO pointed out that apart from the fiscal contributions, the mining industry continued to create significant value to its various stakeholders, suppliers of goods and services in the supply chain.

He underlined the need for the government to take deliberate steps and put in place the right structures to enable the nation to derive optimal benefits from the extractive industry.

He said conscious effort must be made to drive the nation's development through efficient exploitation of its mineral resources.

Mr. Koney noted that there were many unutilized investment opportunities in the extractive industry that could be tapped to boost Ghana's economic fortunes.

He encouraged local entrepreneurs to venture into the production of mining equipment and inputs, adding that, the requisite raw materials for doing this were here.

He made reference to the situation where in excess of US$363 million was used to import sodium cyanide, caustic soda and other items and said the local manufacture of these inputs would have helped the nation to retain the revenue.

He suggested to the government to ensure that geological investigation was conducted before granting mining licenses.