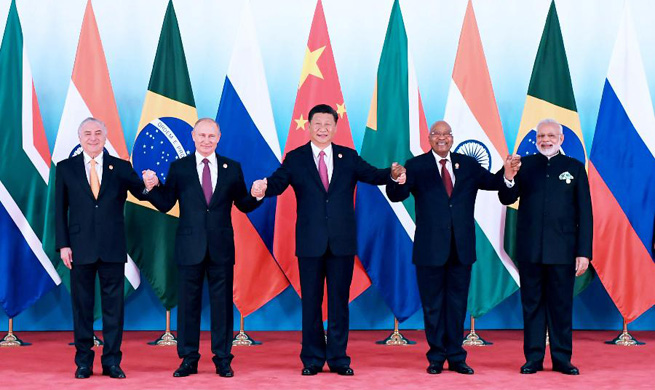 Photo by:news.xinhuanet.com
CHANGCHUN, Sept. 4 (Xinhua) -- Delegates from African countries are hoping to attract more Chinese investment at the ongoing 11th China-Northeast Asia Expo in Changchun, capital of northeastern Jilin Province.

Representatives from Ethiopia, Kenya, Zambia and Mozambique presented a variety of collaborative projects at the expo, ranging from grain and dairy processing, light manufacturing, to machinery and construction, in the hope of finding Chinese counterparts to invest in their countries.

Ethiopia has set up a one-stop service system to simplify the approval process for business licenses for overseas enterprises, said Sisay Tsegaye Zelek, from the Ethiopian Investment Commission.

"Eligible companies will get their business license approved in a day," Zelek said.
Over the past decade China has become an important investor in Africa, with a total investment of more than 100 billion U.S. dollars, ranging from infrastructure, mining, telecommunications to agriculture and manufacturing.

Chinese companies have been involved in the manufacturing of auto parts, food and electronic products in Kenya, and the country hopes Chinese companies will expand their presence into the processing of agricultural products and light manufacturing, according to Susan Njoba from Kenya Investment Authority.

"Our data shows Chinese-invested projects generate more job opportunities than companies from other countries," Njoba said.

A McKinsey report indicated Sino-African relations witnessed remarkable growth over the past decade, with bilateral trade up 20 percent and direct investment rising 40 percent annually.

Statistics from China's Ministry of Commerce showed trade between China and African countries reached 85.3 billion U.S. dollars in the first half of 2017, while China's non-financial investment in Africa surged 22 percent to 1.6 billion U.S. dollars during the same period.

China and African countries are highly complementary in resources and technology and new cooperation platforms such as the Forum on China-Africa Cooperation have injected impetus into bilateral economic collaboration, according to Chen Zhou, vice chairman of China Council for the Promotion of International Trade.

"We can also work to maximize the synergy between China's Belt and Road Initiative and Africa's industrialization strategy to benefit businesses from both sides," said Zhang Yuzhong, an official from China Investment Promotion Agency.

The 11th China-Northeast Asia Expo, which runs from Sept. 1 to 5, serves as a platform for regional cooperation in Northeast Asia and beyond. The expo has representatives from China, Russia, Mongolia, the Democratic People's Republic of Korea, the Republic of Korea and Japan, as well as attracting global dignitaries and enterprises in pursuit of economic and regional cooperation.

Since the expo started in 2005, it has produced trade deals valued at more than 8 billion U.S. dollars.