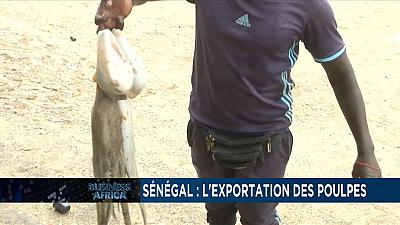 Image from www.africanews.com
Senegal: Octopus exports

Octopus mollusk is the most exported halieutic species in Senegal with a turnover of 204 billion CFA francs in 2016 according to the designated national councils of artisanal fisheries.

Mbour village located about sixty kilometers from Dakar the Senegalese capital, is particularly renowned for octopus fishery .

It is estimated that this vocational activity feeds over 5 thousand people in this locality .

China: BRICS summit

At the just concluded 9th Brics summit , China showed its concern towards protectionism.

Chinese leaders stressed the need for leaders from the BRICS states and other developing countries to oppose protectionism and rebalance globalisation to make it more sustainable .

Have a look!