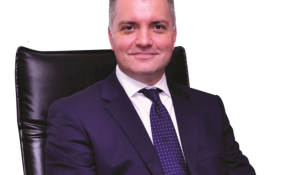 Photo by:independent.co.ug
Kampala — Telecom service provider, Airtel Uganda, ended the 2016 financial year with 85.6% growth in net profit to Shs 160.45bn on the back of improved uptake of mobile money, value added services and data.

Financial results that The Independent has seen shows that the company's revenue from mobile money services increased from Shs69bn in 2015 to Shs128.42bn in 2016 while value added services that includes voice mail, phone back-up and postpaid bill payment, and data saw their revenue more than double from Shs169.6bn to Shs306.28bn during the same period under review.

The company's earnings from voice services, however, remained nearly flat from Shs 500.75bn in 2015 to Shs503.06bn in 2016 even as it recorded a 22% growth in total revenue to Shs1.03 trillion.

Airtel Uganda's net liability reduced from Shs134.85bn to Shs4.5bn, indicating that the country's second largest operator's continued growth in business profits has resulted in independent stability in its financial position.

"This affirms the company's ability to run its operations as a growing concern and meet all its financial obligations," says a note accompanying the statement.

Airtel directors - the immediate outgoing Managing Director, Anwar Soussa, and Hannington Karuhanga - however, say in the same report that the company's survival is hinged on meeting the projected annual revenue that will result from meeting subscriber numbers, churn rate and the average revenue per user.

The directors also indicates that there are plans to obtain funding from 'third parties' and that shareholders have committed to provide funding in order to meet the company's financial obligations.

Airtel Uganda, is a subsidiary of the New Delhi based telecom firm, Bharti Airtel, which also operates in 15 African countries, India and Srilanka.

Currently, Airtel Uganda has approximately 9.8million subscribers compared with MTN Uganda's 11. 2million out of the country's 22million mobile phone subscribers hooked to eight telecom companies.

Recently, Airtel Uganda executives told The Independent that they are heavily investing in data infrastructure to tap into the growing market and offer good quality work.

To-date, the company has 1, 200 3G sites and is launching 4G internet soon in a bid to offer fast internet services, which has been seen as the next growth frontier for telecom companies.

The new development coincides with the departure of Soussa on Sep 01 and his position replaced by the company's former managing director, V.G Somasekhar, who prior to the new appointment was serving as the director-special projects, Airtel Africa.

Somasekhar is remembered for leading Airtel Uganda from 2010 to 2014 and overseeing the Airtel-Warid merger - the first telecom merger in Uganda.

Across the African continent, Bharti, recorded a 3.5% growth in revenue to Shs12.8tn (US$3.56bn) in 2016 compared with Shs 12.4tn (US$ 3.45bn) in the previous year as a result of a combination of factors including growth in the subscriber base and the subsequent growth in demand for data and mobile money services.

As at the end of March this year, the company had 80.1 million customers on the continent compared with 74.7million customers in the previous year, representing a 7.2% growth.

Off this, 22% of the customers were data compared with 20.3% in the previous year, according to Bharti Airtel's 2016 financial performance report released in March this year.

The demand for internet bundles significantly increased by 95.5% to 139.0 bn MBs from 71.1 bn MBs in previous year.

However, voice realisation per minute declined from Shs68 (US$1.89 cents) to Shs 63 (US$1.76 cents) for the full year. Overall ARPU in Africa marginally declined from Shs12, 114 (US$ 3.87) to Shs 13,804 (US$3.82)

At the Group level, Bharti Airtel, recorded an increase in net profit from Shs 29,046trillion (US$ 8.08trillion) in 2015 to Shs 34,151 trillion (US$ 9.5trillion) in 2016 driven by data and digital financial services. Globally, the Group had more than 372 million customers as at the end of last March.