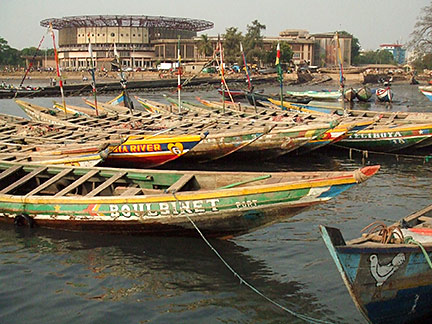 Photo by:Nations Online Project
Yinchuan — President Alpha Condé reached the 20-year swap agreement during last week's visit to China.

Prof. Alpha Condé, President of Guinea Conakry and Chair of the African Union, AU, over the weekend, concluded a week-long visit to China during which he represented the continent at the Brazil, Russia, India, China, South Africa, BRICS economic bloc summit in Xiamen from September 3-5, 2017.

He also took part in the China-Arab States Expo in Yinchuan, capital of Ningxia Hui Ethnic Autonomous Region that held from September 6-9, 2017. On both occasions, President Condé discussed China-Africa cooperation and Chinese investments in his country. In an interview with Cameroon Tribune in Yinchuan on September 7, 2017, the Guinean leader talked about the strategic investment swap deal his country struck with China.

"During the BRICS summit in Xiamen, we held discussions with the Chinese government on investing in our country and China-Africa cooperation in general. My country signed a strategic agreement with China under which they will invest 20 million US dollars over 20 years in infrastructure, energy, etc. In return, we agreed to supply China with raw material, using royalties from mining as surety for repaying the debt," he explained.

On benefits Africa drew from the Xiamen BRICS summit, the President said it was important first to evaluate how much has changed since the African Union summit last year in Kigali, Rwanda. "Currently, most of the funding of the African Union Commission comes from external sources like the European Union. It was agreed that each country should levy a 0.2 per cent tax on all imports from outside the continent to cover all the financial needs of the AU Commission," Alpha Condé recalled.

The Guinean leader admitted that the problem with the Africa Union is that many decisions are taken, but no action is taken after. "President Paul Kagame of Rwanda who is charge reforming the AU, said over the years, the organization took 1,500 decisions, but nothing concrete was done. It was therefore decided that henceforth, not more than three decisions will be taken at a summit," Alpha Condé said. "Africa can only draw maximum benefits from cooperation with BRICS and other international organizations if leaders ensured better coordination of activities and spoke with one voice," he cautioned.