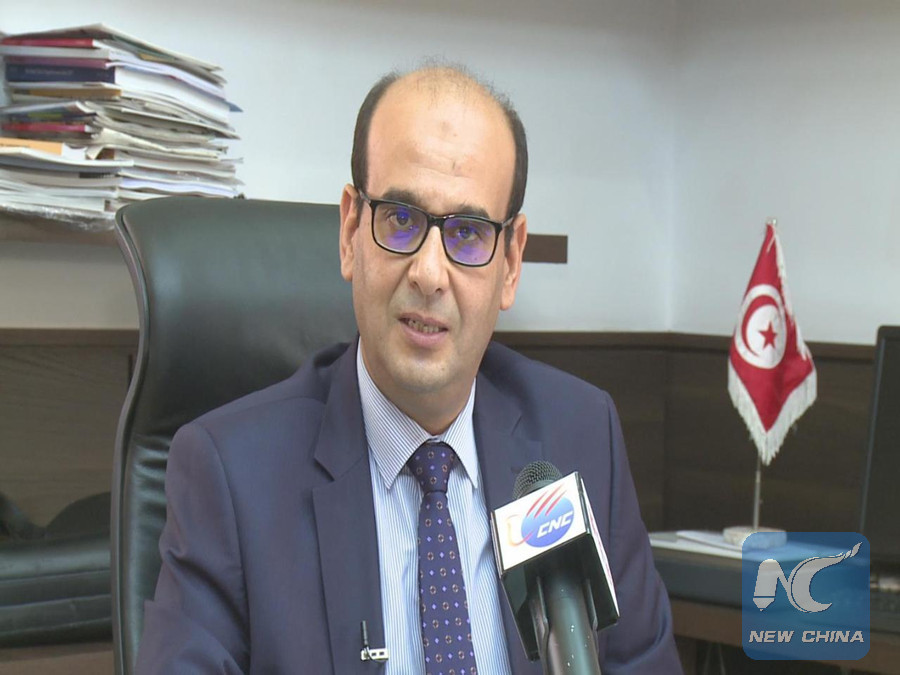 Image from news.xinhuanet.com
Chinese investment will bring new opportunities to Tunisia under China's proposed Belt and Road Initiative, Khalil Laabidi, president of Tunisian Investment Authority, told Xinhua in a recent interview.

"Tunisia is along the Belt and Road routes and is willing to become a major player in the initiative," Laabidi said."Tunisia supports and closely follows this initiative. We should never miss such a great opportunity," he said.

Laabidi pointed out that China boasts well-developed industries and has foresight in economic policies, enabling it to successfully enter markets around the world.

"Aeronautical and automobile industries remain two key sectors that play an important role in Tunisian economy, which will start a renewable energy sector in 2018 in order to attract more investors," Laabidi said.

Laabidi said Tunisia welcomes more Chinese investors to come to the country to build more projects. Tunisia has great interest in promoting bilateral economic and trade cooperation with China as this is a win-win approach within the Belt and Road Initiative, he said.

Proposed by Chinese President in 2013, the Belt and Road Initiative, or the Silk Road Economic Belt and the 21st Century Maritime Silk Road, aims to build trade and infrastructure networks connecting Asia with Europe and Africa, along the ancient Silk Road trade routes to seek common development and prosperity.

Since the initiative was proposed, more than 100 countries and international organizations have showed support and actively participated in it.Trade volume between China and Belt and Road countries in 2016 topped 1.07 trillion U.S. dollars, as China's direct investment in those countries stood at 14.5 billion dollars.

Statistics showed that Chinese companies' total investment and acquisition in Belt and Road countries already exceeded 33 billion dollars as of early August.Tunisia lies at the north point of the African continent near Europe, and could serve as a link between Europe and Africa and Asia, Laabidi said.

"Tunisia could be a link among China, Africa and Europe, providing bridges and springboards for Chinese entrepreneurs to explore markets in both Africa and Europe," he said.

Tunisia ranks as the world's leading exporter of dates and among the top three exporters of olive oil, but its quality products are not well known yet in China, a huge potential market."Both sides will make efforts to provide more access to Chinese markets," Laabidi said.