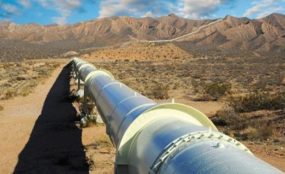 Photo by:parliamentafrica.com
Dodoma — Tanzania Parliament has ratified the treaty concerning the crude oil pipeline between Tanzania and Uganda ahead of the construction expected to start early 2018.

The National Assembly passed the agreement on Monday afternoon, September 11, 2017, after comments from the energy and minerals committee, opposition and a short debate that demanded fine-tuning of some issues before and during the implementation of the project.

Tanzania and Uganda agreed to construct the 1,445km pipeline from the oilfields in Hoima to Chongoleani village in Tanga and the contract aims at promoting efficiency, protecting and addressing the ownership structure of the $3.5 billion project.

The Intergovernmental Agreement between the United Republic of Tanzania and the Republic of Uganda concerning the Pipelines System of the East African Crude Oil Pipeline (EACOP) Project also stipulates areas of cooperation, rights and freedoms to the project operators as well as the concessions the government provides for the project.