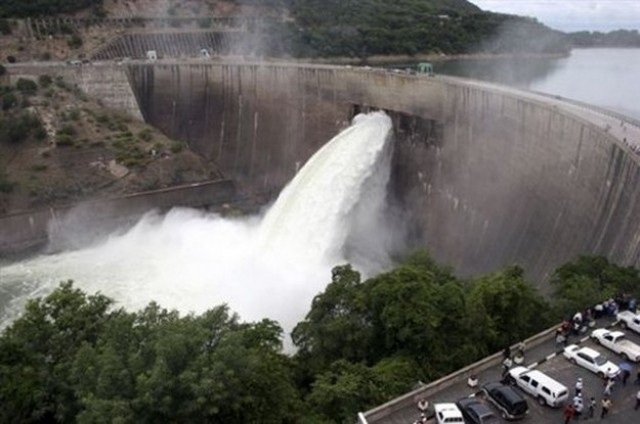 Image from Internet
The Emerging Africa Infrastructure Fund (EAIF) and FMO, the Dutch development bank, are jointly lending US$29.3 million of Senior Debt with a 12-year term to refinance the 13MW Bugoye hydro-electric power plant in Western Uganda. The plant, which has 98% availability, has been producing electricity since 2008. It feeds power into Uganda's national grid.

The refinancing agreements were signed on 13th July, with financial close expected around four weeks from then.

EAIF has supported 8, and FMO 10, Ugandan renewable energy projects in hydro- and solar power over the past 10 years. Together these facilities will account for up to 39% of Uganda's installed generating capacity.

Proceeds from the refinancing will be used to repay EAIF the balance of its original loan to the project, fund repair works, and repay construction loans made by the project sponsor (and indirectly, the 100% shareholder in Bugoye), the Africa Renewable Energy Fund (AREF), managed by Berkeley Energy. AREF is to use the refinancing proceeds to invest in other greenfield hydro-electric plants in Uganda. Details of the new project are expected to be announced later in 2017.

EAIF is the Mandated Lead Arranger of the Bugoye refinancing, which was undertaken by EAIF's managers, Investec Asset Management (IAM). EAIF and FMO each contributed 50% of the US$29.3 million loan facility.

Nazmeera Moola, head of EAIF at IAM, says the refinancing is very good example of how a successful power generation facility can be used to mobilise fresh capital to build new capacity.

"In refinancing Bugoye, EAIF and FMO are freeing up capital that AREF will use to develop greenfield renewable power stations. That will add to Uganda's economic potential by increasing the country's generation capacity, and creating new jobs in construction and plant operation. We have been able to have added developmental impact because Bugoye is an established, efficient and viable business with a suitable risk profile. In backing the project, the leaders of EAIF and FMO demonstrated strategic, long-term, thinking and wholly constructive commercial flexibility."

Nicholas Tatrallyay, Investment Manager at Berkeley Energy says,

"The Bugoye refinancing is one of the first refinancings for small hydro projects on the continent and is an important milestone for Uganda's renewable energy sector. The Bugoye refinancing will allow AREF to invest additional capital into Uganda and further expand its portfolio of hydro projects in the country. EAIF and FMO are two of the most experienced and skilled providers of energy infrastructure finance in Africa. Both institutions have shown an ability to bring not only finance but real commitment to Africa's economic progress."

EAIF is a member of the Private Infrastructure Development Group (PIDG). Seven governments (and The World Bank) currently contribute funds to PIDG. In the case of EAIF, support comes from the governments of the UK, The Netherlands, Sweden and Switzerland, as well as private sector banks and FMO and its German equivalent, KFW.