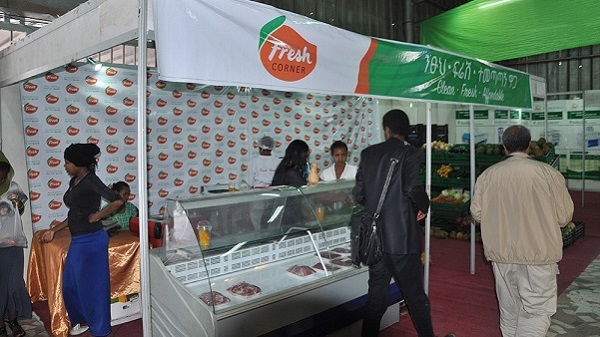 Image from www.semonegna.com
To appraise the performance of investors regarding the implementation of Climate Resilient Green Economy (CRGE) in manufacturing industry, corporate communication Directorate of Ministry of Industry together with Environment and Climate change, and Industry Zone Development Directorate carried out a survey and assessed several manufacturing industries said Assefa Tesfaye, Corporate Communication Director, Ministry of Industry.

He told the Ethiopian Herald that nearly all of the manufacturing industries are showing improved performance in implementing CRGE.

According to the survey, the director indicated that the performances of the assessed manufacturing industries such as 'Kombolcha Textile S.C., MAA Garment and Textile Factory, C & E Brothers Steel Factory PLC, Messebo Cement Factory plc, Coca-Coca Sabco ( East Africa Bottling S.C., Derba Cement Factory (Derba MIDROC Cement), Steely R.M.I. PLC, Kanoria Africa Textiles PLC, Luna Export Slaughterhouse PLC, Shemu Soap Factory PLC, Hamaresa Edible Oil S.C., Abyssinia Tannery, Hawassa Industrial Park and Allana Slaughterhouse have shown progressively great performances.

Besides implementing the green economic policy, these industries use various techniques like biomass, coffee and sesame bran, Effluent Treatment Plant (ETP), zero liquid discharge technology, Environmental Management System (EMS), "Exhausted heat reuse, solar panel, and many other technologies that can be of assistance in minimizing emission of gas and polluting the environment he added.

He said, "One of the best practices observed in Derba Cement Factory is the existence of 'Green Belt'. The idea of the green belt is building a tree every factory and house interval to reduce the damage of the sound and dust emitted from the factory."

For the reason that the performance of these companies has a crucial role in executing the green economic development path, the ministry is setting up to share their best practices to different manufacturing industries, he says.

Although lots of best practices were witnessed throughout the assessment, there were a few barriers that the manufacturing industries faced in implementing CRGE. Among such hurdles, few of them are lack of technology expansion, shortage of foreign currency, lack of loan and credit service regarding green economy activities, and problem in management skill.

The director briefed that the government is supposed to facilitate training, experience sharing programs, and marketing researches so as to solve these problems.

Assefa stressed that all of the manufacturing industries and concerned bodies should play their role in implementing the green economy development.