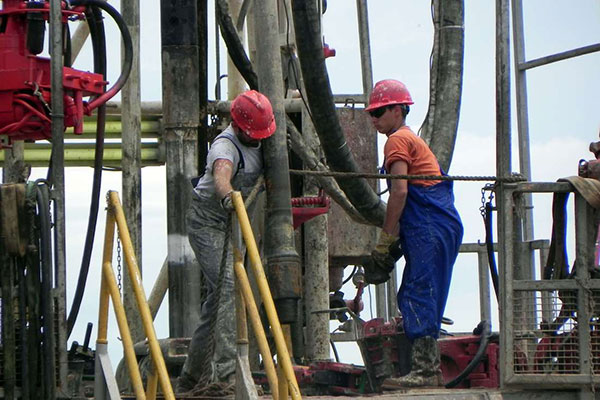 Photo by:The East African
Uganda has set tougher terms for new entrants in its oil and gas sector, where profits and losses will be shared in line with prevailing oil prices.

The new terms also restrict investors from recouping more than 65 per cent of their production costs in a year.

In the latest Production Sharing Agreement (PSA) signed last week, between Uganda and Armour Energy Ltd, the government will also be approving the company's annual budget and expenditure.

The Australian Securities Exchange-listed company has been given an exploration licence for the Kanywataba block.

Nigeria's Oranto Petroleum International Ltd will also get an exploration licence and PSA for the shallow and deep plays in the Ngassa area.

The two companies met the financial, technical health, safety and environment management requirements for the licences.

Uganda does not have capital to invest in its oil and gas industry, so it enters into PSAs with companies. These firms inject money for exploration, field development plans and oil production.

However, their expenditure is recoverable at the start of actual oil production for an agreed ratio.

"We have agreed that when production begins, the companies can recover 65 per cent of its production costs every year instead of full expenditure incurred for that year and the balance will be shared as profits.

But, if expenditures are high and revenues low, then we shall have zero consumption," Permanent Secretary at the energy ministry, Robert Kassande told The EastAfrican.

Fundamental shift
This is a fundamental shift from the previously signed PSAs, where the companies' recoverable costs took precedence while high ratios and profits were based on daily crude oil produced. The old practice also saw companies first spend money and then the Auditor-General came in later.
"The model we are using means that when oil prices are high we get good money. The previous agreements did not provide for this," said Mr Kassande.
The issuance of the exploration rights signals that the country is on a steady path to increase its oil and gas resource base and attract additional investments in the sector. This is expected to plug petroleum products supply gap in the medium and long-term.
While the 26-month long bidding process has seen the government get $2.4 million for data development, successful companies are paying additional fees, which will be kept at the petroleum fund held at Bank of Uganda.
For example, Armour Energy paid $316,000 annual rent in addition to $990,000 for performance guarantee. Royalties agreed on will range between 8.5 per cent and 21 per cent.
Armour Energy intends to immediately start its operations to keep pace with the two-year timeline the company has been given to sink at least one well.
For the first 12 months, Armour group CEO, Roger Cressey, said the firm will be involved in research and in the second 12 months the company will carry out seismic studies.
"Our budget aligns with our commitments and we have secured $1.98 billion to carry out the work," said Mr Cressey.
Armour energy was until recently, an exploration company. It has however included oil and gas production in its operations.