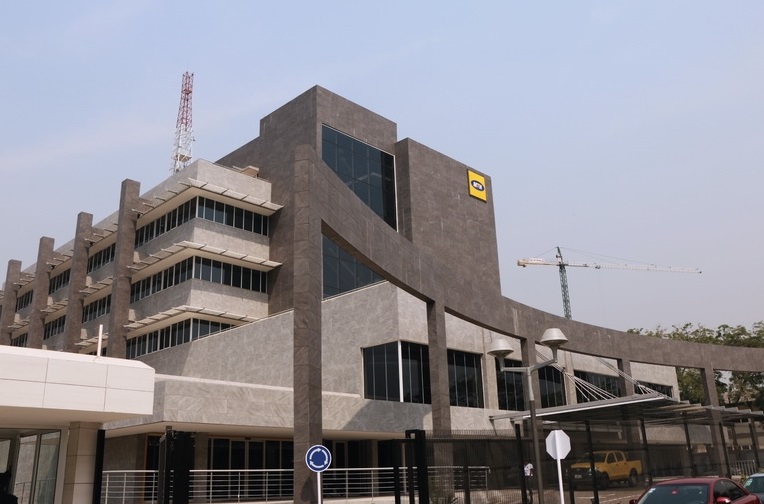 Image from http://www.ghanaiantimes.com.gh
MTN Ghana Foundation, since its establishment 10 years ago, has invested 13 million dollars in education, health facilities and economic empowerment programmes for deprived communities and individuals, Board Chairman Prof Franklin Manu has said.

MTN Ghana Foundation, a Corporate Social Responsibility (CSR) wing of telecommunication giant, MTN Ghana, was established in November 2007.

Prof Manu disclosed this at the media launch of the 10th anniversary celebration of the MTN Ghana Foundation under the theme "Celebrating ten years of brightening lives, inspiring a brighter future."

It attracted the high echelon of MTN Ghana and captains of industry, beneficiaries of MTN Foundation social, economic and educational programmes and a cross section of the public.

The Board Chairman of the MTN Ghana Foundation said the Foundation was proud of the achievements it had accomplished in just a decade of its establishment, saying we are "keeping people educated with the schools we have put up, improving digital prospects by providing Information Communication Technology (ICT) centres and making business expansion possible with our economic empowerment initiatives."

He said through the interventions of the MTN Ghana Foundation, more people in rural as well as urban communities now have access to improved healthcare and thousands of expectant mothers now deliver in comfortable health centres that the Foundation has refurbished.

Prof Manu said the MTN brand was not only concerned with delivering exceptional telecom and ICT services, but being a good corporate citizen, indicating that the MTN Group allocates one per cent of its profit after tax to social responsibility initiatives in Ghana.

"Nothing is more rewarding than seeing how our investments are transforming the lives of people, through our support in health care and education. We are also proud of the One Thousand people who have benefited from our scholarship scheme. Through that scheme we have contributed to the human capital development in this country," he said.

Prof Manu stressed that "we have not just invested financial resources; we have also invested quality time and made a lot of sacrifices to make lives better."

The Acting Corporate Services Executive of MTN Ghana, Pala Asiedu Ofori in her remark said the MTN Ghana Foundation was established in November 23, 2007 to come out with initiatives to support the deprived communities and economically empower the marginalised in society.

"We have come far since the establishment of the organisation ten years ago. We are happy about the impact we have made in the society," she said.

Georgina Asare Fiagbenu, the Senior Manager of MTN Ghana Foundation said the 10th anniversary celebration, which kick-started a couple of weeks ago would end March next year.

She said the Foundation had outlined a number of programmes, both internal and external, to mark the tenth anniversary and include Thought Leadership events, time with Scholarship beneficiaries of MTN Ghana Foundation, Keep Girls in School Campaign, health screening and jama competition.

Particularly on the jama competition, Madam Fiagbenu said the ultimate winner would take home GH¢10,000, with first and second runners up taking GH¢7,000 and GH¢5, 000 respectively.

A beneficiary of the MTN Ghana Foundation and Chief Executive Officer of Adroit 360, an ICT Company, Jacob Kweku Gyan expressed gratitude to MTN Ghana and commended the company for the initiatives it had rolled out which were positively impacting the lives of the citizens.

Mr Gyan, whose ICT company employs about twelve people, said MTN gave him the opportunity and platform to excel.