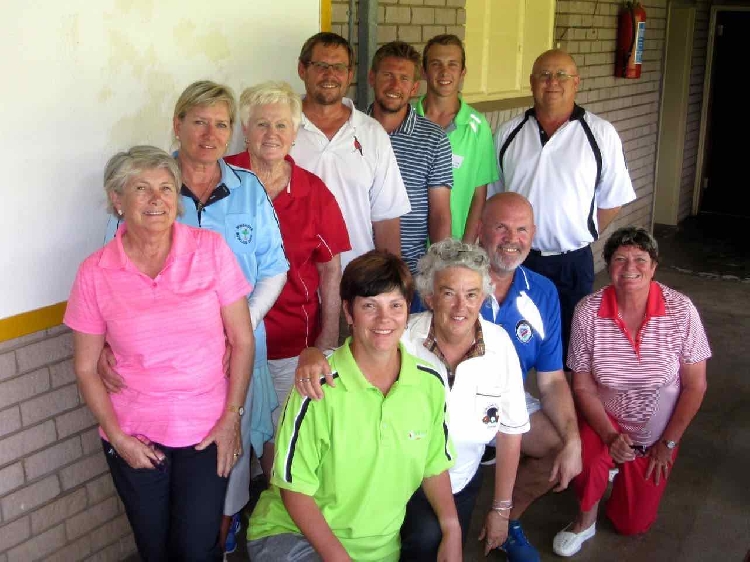 Photo by:namibian.com
One of the largest fishing companies in Namibia, Erongo Marine Enterprises (EME), on Saturday night launched the 'Erongo Harambee Trust', a vehicle for ensuring that its 250 workers acquired a N$4,4 million share in the business.

EME is one of the biggest operators in the horse mackerel sector with an annual quota of 60 000 tonnes, and is part of the Oceana Group, which is the largest fishing company in Africa with dual listing on the Johannesburg Securities Exchange (JSE) and the Namibian Stock Exchange (NSX).

"In our quest to transform Namibia's fishing industry, Erongo Marine will be among the first Namibian fishing companies to introduce the broad-based workers equity participation in our operations. All permanent workers will benefit directly through dividends paid by the trust," said EME managing director Martha Uumati at the launch, which was officiated by vice president Nickey Iyambo and fisheries minister Bernhard Esau.

She said while energy was put into the company's profits and development, cognisance is also given to social upliftment.

"Growth must be people-driven," she said, adding that the workers now also have a responsibility to grow the company, and consequently grow their benefits.

Esau said the fishing industry is worth N$10 billion to Namibia's GDP, and benefits Namibians in many ways, from work and small business enterprises to procurement, value-addition and fees and levies.

"The industry belongs to all Namibians, and should therefore not be compromised, hence the importance of the prudent management of limited resources," he stated.

Esau reminded quota holders of empowerment, stating that it was an important aspect of the New Equitable Economic Empowerment Framework (Neeef).

"When workers are included in equity participation, it should not just include shares, but management positions too. Also, workers' shareholding should be determined by the workers themselves, and not company executives," added Esau. "Workers must be treated the same as all shareholders."

In his keynote address, Iyambo said without the sharing of prosperity, income gaps will remain in Namibia.

"True prosperity is shared prosperity. No one should be left out," he noted.

He also emphasised the importance of Neeef, and said he knows about people who are concerned that the policy will only enrich a few black people, whom he also called "tenderpreneurs", and so increase economic disparities.

"To avoid tenderpreneurs, this should be done," he said of EME's new trust.

According to him, Neeef was nothing new, and similar policies have been implemented in the past and elsewhere in the world, referring to South Africa, the Unites States and Norway. These policies dealt with empowering the previously disadvantaged.

"Government's plan to empower the previously disadvantaged through Neeef is, therefore, not outlandish. Many governments have done so," said Iyambo.

He said it was part of "deconstructing economic structures from the past" which only benefited a few.

"Now, we all pull together, like Harambee [Prosperity Plan] suggests. Harambee should not be politicised or isolated to represent a specific person. It is there for all Namibians to take advantage of," he added.