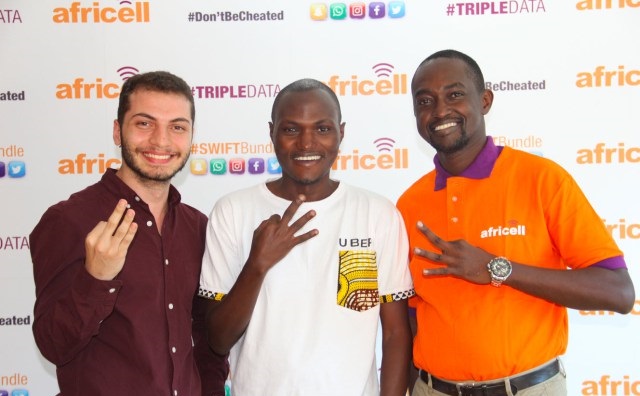 Photo by:independent.co.ug
Telecom firm, Africell Uganda and Uber have signed the 'Uber With Africell' partnership campaign agreement designed to enhance convenience with free rides for first time users.

The campaign, which started on Nov. 02 will see new users get free first time rides up to Shs 10,000 redeemable using promo Code TRIPLEDATA on downloading the Uber App on Google Play Store or the Apple Store.

Africell Commercial Director, Milad Khairallah, said the new campaign is meant to demonstrate Africell's dominance in the data market which has over time been tested and appreciated by the population.

"For us, this is an opportunity to share. We are conveying our generosity with which we triple our subscribers' daily data to show both our customers and other people yet to switch to Africell that we have a heart for them," he said.

Uber Country Manager, Aaron Tindiseega, said they are excited with the new partnership as new riders will have an opportunity to feel the Uber experience.