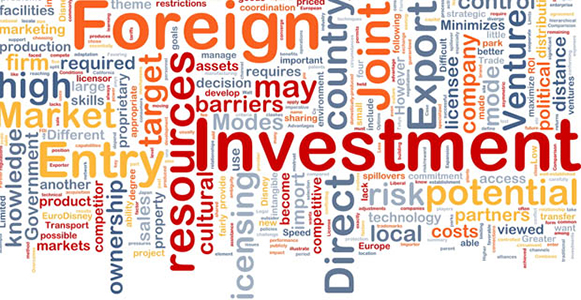 Photo by:Addis Fortune
Ethiopia is striving to boost its manufacturing sector by introducing technologically sophisticated industrial parks , and allowing the active participation of expatriates there. The citizens of foreign countries are highly required as our country lacks well trained professionals who can operate the advanced machinery and equipment in the new industrial parks as well as manage the operation as well as the entire successful activities of the industrial development.

It is beyond doubt that up until local investors or their employees successfully take over the country need to welcome as many foreigners as the sector needs who are well versed in them.

Therefore we should also put in place conducive environment which allows them smoothly operate in the country. The need to create conducive atmosphere for foreigners pertains not only those who visit the country in connection with the development of industrial parks, but also the large number of those who are operating a lot of other businesses that are crucial for the rapid development of the country.

In a recent meeting between foreigners , Ethiopian Investment commission and relevant stakeholders, the foreign investors have stipulated the fact that the hustles they face are among the major challenges they face during their activities in the country. The problems that surround the issuance of visa for foreign investors and foreign business community as they expressed include absence of e-visa service and shortage of the duration of visa issued.

The problems that emanate from these shortcoming are that the business community would have to spend a lot of time waiting in lines for issuance of visa, and unnecessary frequent travels to and from there countries of origin for renewal of visa.

While understanding the reasons for strict process of issuance of visa, it is also important to make all the necessary revisions and improvements on the requirements so as to enable the country move on equal pace with the rest of the world as well as the needs of the time.

According to information obtained from the Immigration and nationality affairs office it has made some improvements in its procedure of issuance of visa. The improvements include issuance of e-visa for tourists , which is later extended to participants of conferences. The office says it took the measures after proving the success of the pilot level implementation of the e-visa on the two categories. It has also given indication that the service would be further extended to the remaining 10 categories of visa including business.

Just like tourists and conference participants business travellers and investors also play huge role in the overall socio-economic development of the country. Compared with the significance of the role of tourists and conference participants investors also play even more significant role for the benefit of the country.

Hence, as per its pledge the office and relevant authorities need to work strenuously and take action soon to enable the business travellers and investors whose contribution is highly valued at home.