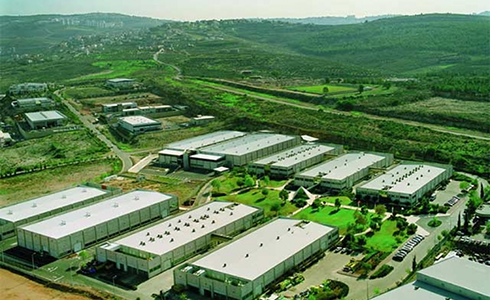 Photo by:allafrica.com
During this time, the manufacturing sector is also expected to grow by 25 percent annually. To facilitate this growth, the government has been establishing agro-processing industrial parks in Tigray, Amhara, Oromia and Southern Nations, Nationalities and Peoples' states, investing some 2.5 billion USD.

According to the Ethiopian Investment Commission (EIC), about 17 agro-processing industrial parks will be constructed until 2025.

Ethiopia's plentiful agricultural resources including cattle, forests, cropland, suitable climate condition, and labor force are critical inputs for agro-processing industries.

However, due to low quality of inputs and financial constraints, the country has not been able to establish agro-processing industries and hence add value to its agricultural production. This has prevented the country from amassing a significant amount of forex.

Expanding agro-processing parks would have a critical role in tapping the country's abundant agricultural resources and earn more foreign currency, says Ayele Beyene, Industrial Park Senior Expert at EIC.

Expansion of the parks would help to improve the lives of farmers by supplying new technologies to boost production and creating market chain for their products.

The establishment of the parks will also support import substitution, job creation, knowledge and technology transfer and infrastructural expansion among others, he indicates.

He also notes that Ethiopia's political stability, abundant human and natural resource, diplomatic success in economic diplomacy, investment incentives and strategic location to the international market would help attract more Foreign Direct Investment (FDI) to Ethiopia.

The majority of the parks are expected to process fruits, dairy and meat, poultry, leather, textile, honey and coffee products. They would also widely support the economy through expanding market chain in and outside of the country.

Various input suppliers would be established around the parks and associations will be responsible to purchase agricultural raw material from the farmers and supply to the nearby parks. This would enable the industries to have sustainable input supply chain, Ayele said.

The integrated agro industry parks are owned and constructed by the state governments and would produce finished agricultural products that could penetrate into the international market and enable the country to build industry-led economy, says Dr. Belachew Mekuria, Deputy Commissioner of Industry Park Division at EIC.

The commission has given the inspection mandate to the states' industrial park corporations to promote investment, advocate incentives, licensing clearance and transaction. They could also import industrial inputs free of tax.

The parks have designed to increase export, substitute import, set off agricultural mechanization and attract more investment. Establishing suitable condition is one of the major conditions to intensify the effort to build industry-led economy, adds Dr. Belachew.

The country has surplus labor force in the agricultural sector as 80 percent of the population lives in the rural areas. It has also a huge resource that could bring productive industry with finished products.

The four agro-processing pilot parks are just model projects. After taking lessons, 17 more agro industrial parks would be constructed until 2025, according to Dr. Belachew.

Ethiopian Meat and Dairy Industry Development Institute have also been facilitating compensation payments to farmers who are relocated because of the construction of the parks in their localities. The institute is also striving to create market chain for the parks says Dr. Tekeba Eshete Institute Deputy Director General.

The country is also working to strengthen its market linkage by identifying 27 potential countries as major importers of its processed meat production. Currently, majority of Ethiopia's processed meat is exported to the Middle East.

China has also signed Memorandum of Understanding (MoU) with Ethiopia to import one million tons of meat per annum.

Currently there are about 14 agro-processing industries that are mainly producing processed meat and meat product. And Allana Group, an Indian slaughterhouse and meat processing industry located at Adami Tulu, will start export this fiscal year enabling the country to generate 500 million USD per annum.