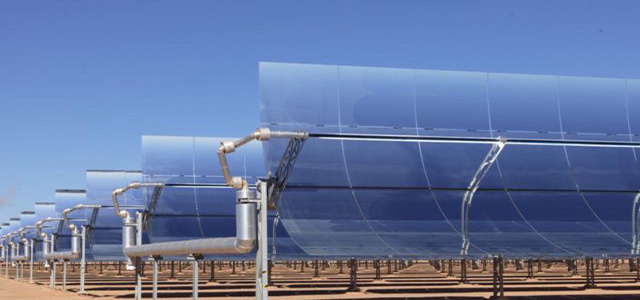 Photo by Safaa Kasraoui
French energy giants Engie SA and EDF Energies Nouvelles have both submitted bids for the project, as has Saudi Arabia's Acwa Power International.

In December 2017, the bid was launched for the Midelt Noor solar project, named for the town in central Morocco where the project is set to take place.

The French and Saudi energy firms are responsible for the "engineering, procurement, and construction of the project," Obaid Amrane, a member of the Masen's management board, told American financial news outlet, Bloomberg Market.

By the end of this year, Morocco's government will hand the bidders contracts for the project, which consists of two 400-megawatt facilities.

Both Acwa Power and Engie confirmed their offers. The Saudi-based firm said it will submit a financial strategy by April or May while EDF has not yet proposed a timeline regarding the project.

Medelt Noor is part of a broader Moroccan initiative to curb foreign purchases of foreign energy and to produce more than 40 percent of its electricity from renewables by the end of the decade.

Amrane said that Morocco seeks to build six gigawatts of installed renewable capacity, including solar, wind, and hydropower by 2020.

Morocco, according to the member of Masen's management board, expects "a lot of innovation" and lower prices in the battery market.