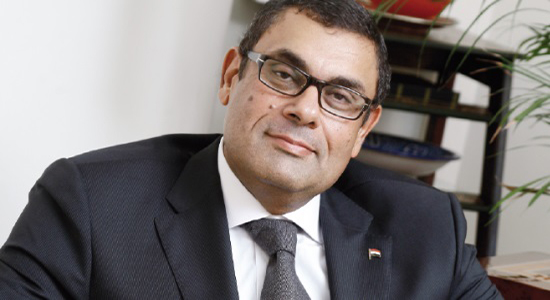 Photo by Semonegna
Egyptian Ambassador to Ethiopia Abu Bakr Hefny said on Tuesday (Jan. 30) that Sudan, Egypt and Ethiopia are furthering collaboration, especially at an economic level, given the Cairo-Cape Town road crossing that will soon be established through the three states.

In a statement, Hefny stressed Egyptian President Abdel Fattah el-Sisi's vision to connect Ethiopia, Egypt and Sudan. He also noted that a fund will be established to finance infrastructure projects between Egypt, Sudan and Ethiopia as discussed at the Sharm El Sheikh tripartite summit in 2015, adding that it will be activated within the upcoming period.

The navigational line connecting Lake Victoria and the Mediterranean Sea through the Nile River will be constructed alongside the road, in reference to strategic Egyptian-Ethiopian relations.

He stated that the Common Market for Eastern and Southern Africa (COMESA) has agreed with a Belgian expert to supervise the project.

Egyptian company Elsewedy has proposed establishing an Egyptian industrial zone in Addis Ababa worth $120 million in investments, along with a wind-powered electric station. The project is very important, Hefny stressed, as it will attract many Egyptian businessmen in different fields, including medicine, agricultural manufacturing and construction of animal farms, during the upcoming period.

In this regard, he said that an Egyptian delegation will visit Ethiopia during the upcoming period to discuss many investments in medicine in light of the good reputation Egyptian medicine hold in Addis Ababa, explaining that consultations are ongoing to construct an Egyptian hospital in Ethiopia.

Hefny pointed out that Ethiopian Prime Minister Hailemariam Desalegn met with Egyptian businessmen during his last visit to Cairo and adopted the project to establish an industrial zone, stressing that he will work on this project in the upcoming period.