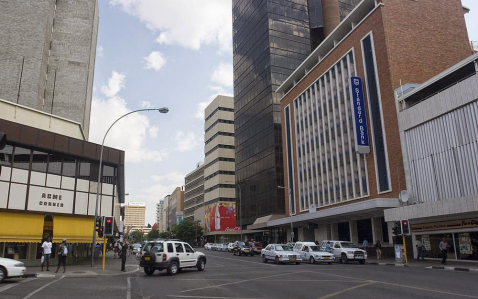 Tanzania's
economy
will perform well over the next two years despite regulatory hurdles that may derail investor confidence, a meeting heard yesterday.
Speaking during an annual economic breakfast meeting for First National Bank (FNB)
Tanzania
clients and other stakeholders in Dar es Salaam yesterday, an analyst for Africa at Rand Merchant Bank of South Africa, Mr Neville Mandimika, said Tanzania growth will be aided by construction, agriculture and consumer sectors.
Mr Mandimika said at the forum, christened: "Economic and Financial Market outlook for Tanzania in 2018 and Beyond" that the country's economic growth would be within the range of 7.0 and 6.5 per cent for 2018 and 2019 respectively.
"Tanzania is one of ten fastest growing economic in Africa... We see solid growth over the next two years," said Mr Mandimika.
However, the country's recent policy changes, he said, may derail investor confidence which may have some impacts on future growth.
Some of the policy shifts, which may not go down well in the minds of investors, include coal import ban, mandatory listing for telecommunication companies on the Dar es Salaam Stock Exchange (DSE), ban of unprocessed mineral exports and review of existing contracts.
On the global economic growth, Mandimika said the overall global economy continues to improve and is undergoing a synchronized growth with the exception of China whose economy is showing potential signs of slow growth.
The FNB Tanzania chief executive officer, Warren Adams said the forum provided a unique opportunity for the participants to discuss a range of economic and financial topics including global and regional outlook, Tanzania's economic outlook as well as Monetary and financial conditions.
FNB trades as a division of FirstRand Bank and can trace its origin back in 1838. FNB currently operates in South Africa, Namibia, Botswana, Zambia, Mozambique, Lesotho, Swaziland, Ghana and Tanzania. And it has declared a vision of becoming Africa's preferred financial services provider.
FNB Tanzania officially opened for business on 27 July 2011, and was officially launched on 02 February 2012. Arusha being the 10th outlet in the country; others include Main branch at FNB Head Office, Peninsula branch, Quality Centre branch, Mbezi Beach branch, Sinza branch, Mbagala branch, Kariakoo branch, Kimweri branch and Mwanza branch.