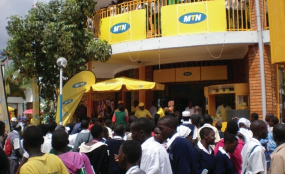 photo from The Independent

From 2017 to 30 June, 2018, the number of MTN subscriber has dropped by 700,000 subcribers from 11.2 million to 10.5 million.

The telecom, according to details released, registered a 1.8 per cent drop in subscriber numbers for the period ended June 30, 2018.

The drop was mainly attributed to new rules on the sale and mandatory registration of Simcards that was enforced by Uganda Communications Commission between March and May.

Mr Godfrey Mutabazi, the UCC executive director said that government had to clean up the telecommunications sector by eliminating fake numbers that were clogging the system and encouraging crime. "The Simcards registration helped to clean up fake numbers from the system," he said.

MTN, according to financial results released registered improved revenues indicating growth of 8.8 per cent which translates to Shs734.4b on account of improved data and mobile money revenue.

The telecom also indicated growth in mobile money subscribers increasing to 5.3 million customers, up from 4.6 million for the year ended December 31, 2017.

Mr Wim Vanhelleputte, the MTN chief executive officer, said in a statement that they are well positioned to deliver growth despite the recent shake ups such as the newly introduced Excise Duty on mobile money and social media tax that have negatively affected the telecom and market.

The telecom also registered an increase in active data subscribers ring to 1.8 million.