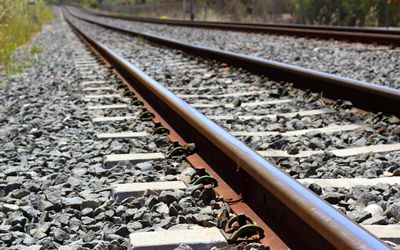 Photo from Zimbabwe Situation
In recent years, Chinese companies have increased their investment是 in Zimbabwe. China Railways, a large Chinese construction company, sent a delegation to Zimbabwe to try to find cooperation in road, rail and airport projects.

The delegation is led by vice president and senior engineer of China Railways Limited Shao Gang. Local partners for the project — Global Power Bridge International — are led by Knowledge Kadzura.

China Railways is one of the world's largest railroad infrastructure construction firms in the world.

The parties are expected to sign a memorandum of understanding (MoU) for the construction of a 24 km Harare-Chitungwiza railway line, and another 1 700 km line from Binga to Nampula, near the Mozambican coast.

It proposed the $2.5 billion railway project straddling at least three southern African countries.

In a March 20, 2018 letter to Transport minister Joram Gumbo and presidential advisor Christopher Mutsvangwa, China Railways said it was interested in building a railway line linking Zambia, Zimbabwe and Mozambique in collaboration with a local business solutions provider Global Power Bridge International (GPBI) and the Zimbabwe government.

The 1 700-kilometre long railway line, which is expected to impact on the lives of two million-plus people, will link Kafue in southern Zambia, Mashonaland West's Lions Den and Harare as well as Nampula near Mozambique's north-eastern coast.

The bid papers also say the railway deal will generate in excess of $36 million and move 250 000 people across the region per year.