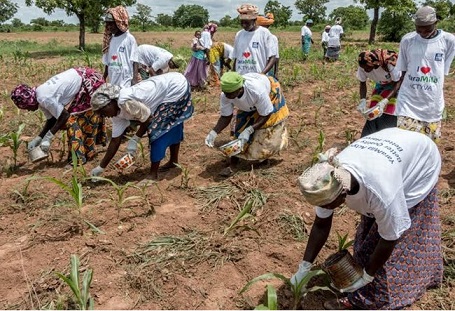 Photo from Joy Online
It is reported that the African Investment Forum has recently brought together the top African business leaders to discuss the future direction of African Agriculture investment.

With its vast agricultural potential, Africa's agribusiness sector is predicted to reach $1 trillion by 2030. Agribusiness will become the "new oil" on the continent, African Investment Forum participants said, fueling the motor of inclusive growth.

"Agriculture is a key priority for the African Development Bank, through our Feed Africa strategy," said Jennifer Blanke, the African Development Bank Vice President for Agriculture, Human and Social Development.

"Understand that by transforming Africa's agriculture sector it will become the engine that drives Africa's economic transformation through increased income, better jobs higher on the value chain, improved nutrition, and so on," she said in her opening remarks at an Africa Investment Forum.

Some agribusiness leaders said there is a need to invest $45 billion per year to harness the power of agriculture and move up the value chain to create jobs and wealth.