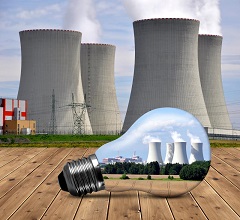 Photo from Internet

The Kenya Electricity Generating Company (KenGen) will take over management of nuclear power plants that the country plans to build.

The Kenya Nuclear Electricity Board (KNEB) which plans to build the power generators, said it is already in talks with KenGen to operate the nuclear power plant that is in its early stages of development.

The power producer, whose portfolio is largely made up of hydro and geothermal plants, has recently been diversifying its revenue streams.

The firm has been selling geothermal steam to horticulture farms in close proximity to its geothermal fields in Olkaria as well as offering drilling services to new companies that plan to produce geothermal electricity.

KNEB Chief Executive Collins Juma told a nuclear energy forum in Vienna, Austria that the board had already selected a number of candidate sites to host the first power plant.

"The IAEA mission is currently in Nairobi taking people to the sites which we have identified. This is why we are here with KenGen's Managing Director (Rebecca Miano) who will be the operator of the plant," he said.

The board has in the past estimated that one nuclear power plant with a capacity to produce 1,000 megawatts, which is what KNEB is eyeing, could cost between Sh500 billion and Sh600 billion.