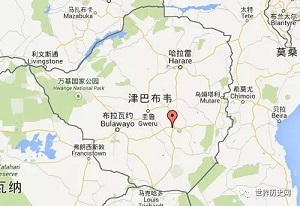 Photo from Internet

Zimbabwe's exports have been on a steady growth path throughout the year but imports rose at a much even faster pace.

According to the Zimbabwe National Statistics Agency (ZimStat), Zimbabwe recorded a trade deficit of $1,978 billion between February and October 2018, up 34% compared to the same period in 2017.

The country imported goods and services worth $5,189 billion — an increase of 27% against exports of $3,211 billion.In 2017, imports were $4,083 billion against exports of $2,611 billion.

The bulk of the country's exports comprise among others gold, flue-cured tobacco, ferrochrome, nickel, chrome, and diamonds while imports were made up of fuel, electricity, maize, medicines and vehicles.

The largest foreign currency earners were gold ($1,030 billion), followed by tobacco ($492 million), nickel mattes ($432 million), nickel ores and concentrates ($322 million), ferro-chromium($207 million), chromium ores and concentrates ($81 million) as of October 2018.

The top five import drivers in the period between February and October were ranked as diesel, which guzzled $817 million, followed by unleaded petrol ($398 million), electricity ($145 million), crude soya bean oil ($103 million) and durum wheat ($88 million).