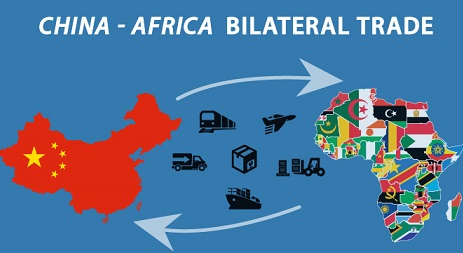 Image from China Briefing

The 2nd summit on the Belt and Road initiative was successfully concluded in Beijing on April 27. The bilateral exchanges between China and Africa have increased in the past 15 years. African countries mainly import large quantities of consumer goods, light industrial products, machinery and electronic products.

While the BRI's infrastructure is positioned to strengthen commerce, much of the conversation in Africa is still focused on trade deficits. Even as Sino-African bilateral exchanges have increased in the past decade and a half, imbalances continue to persist with African countries importing enormous quantities of consumer and light-manufactured goods as well as machinery and electronics. China, in turn, mostly buys minerals and metals from Africa since it doesn't have enough natural resources of its own to meet its expanding industrial needs.

This has meant that some of the largest exporters to China from Africa in the past few years have been resource-rich nations, include crude petroleum from Angola and South Sudan, zinc and copper ore from Eritrea, cobalt from DR Congo, raw tobacco from Zimbabwe, besides iron and titanium from Sierra Leone.

China says it wants to fix the trade imbalance and help diversify imports from Africa. At the third summit of the Forum on China–Africa Cooperation last September, president Xi Jinping proposed eight key initiatives that included increasing non-resource imports from the continent. At the upcoming Sino-African trade expo in June, poorer African states will be exempted from paying exhibition fees to showcase their products.

Xi also said China will support mechanisms to promote e-commerce cooperation and hold joint activities to market Chinese and African brands. Beijing also committed to setting up a $10-billion special fund for development financing, showcasing a possible change from a resources-for-infrastructure model of financial engagement.

China also gets 95% of South Sudan's crude petroleum exports as of 2017. These included funneling a sixth of its total daily output—30,000 out of 170,000 barrels—to the Export-Import Bank of China to fund the infrastructure needs.