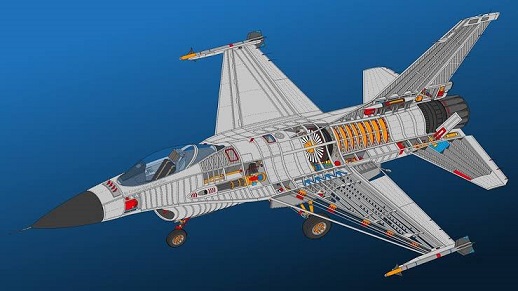 Image from Manav Rachna

Morocco is participating in the 53rd Paris International Air and Space Show.The Minister of Industry Moulay Hafid Elalamy said that this is an opportunity to "showcase the boom and dynamism the sector is witnessing today" .

Elalamy reportedly announced that Morocco's participation in the airshow will highlight by the signing of agreements with two aviation equipment manufacturers who will settle in the Mid Parc industrial area (Nouaceur, Casablanca).

"Morocco has become the leading exporter of aeronautical products on the African continent," he said, explaining that the merit of the positive results goes to the farsighted vision of King Mohammed VI and the quality of the public-private partnership.

Morocco is moving forward posting results that have surpassed the set goals for the aviation industry 2020 plan.

According to the figures provided by the ministry, the Moroccan aeronautics sector today counts nearly 140 companies and directly employs nearly 16,700 qualified persons.

With 140 enterprises in 2019, the sector grew from three enterprises 20 years ago and is now generating revenue of 17 billion dirhams.

At the end of 2018, exports of the sector amounted to 13.9 billion dirhams or 5.6% of the total exports of the Kingdom. The sector also recorded the strongest export growth in the manufacturing industry with a rate of 13.8%.

French Safran for example intended to open a plant employing 400 people but now has 4500 under its payroll in Morocco generating 500 million dirhams in revenues.

In terms of local sourcing rate, the sector hit 34% making it able to exceed the 35% set for 2020 as the sector adds to its list an average 10 enterprises per year.

The sector is set to grow further and to generate more jobs after the launch of many industrial clusters pertaining to cables, assembly, engineering and maintenance. Boeing has also opened its own ecosystem this year.

Morocco is expecting to attract 120 more aerospace industry enterprises by 2020, which would create 8700 more jobs and bring the sector's exports to $1 billion.

Morocco sees promising prospects in the sector as the world will need 40,000 more planes by 2035 amid a lack of qualified human resources and integrated industrial platforms.