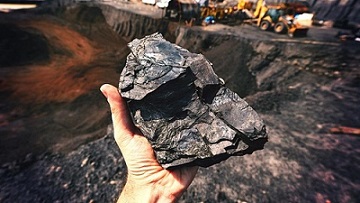 Image from Tirto.id

South Africa produces more than 250 million tons of coal per year. It is estimated that nearly 75% of the coal produced is used domestically. Nearly 80% of South Africa's energy comes from coal supply. More than 90% of the coal in the entire African continent is produced in South Africa.

The biggest coal deposits can be found in the Ecca deposits, a vein of the Karoo Supergroup in South Africa.The Ecca group covers approximately two thirds of the country and contains over a third of the coal reserves in the entire Southern Hemisphere.

The largest coal deposits in South Africa are to be found in the Ecca deposits, a stratum of the Karoo Supergroup, dating from the Permian period, between 280 and 250 Ma. The Ecca Group is extensive, covering around two thirds of South Africa (much of it covered by slightly younger rocks ). Only the northern and north-eastern portion of these Ecca deposits is coal-bearing, but it nevertheless contains more than a third of all coal reserves in the Southern Hemisphere.

South Africa is one of the seven largest coal-producing and one of the top five coal-exporting countries in the world.

More than a quarter of coal mined in South Africa is exported, most of which leaves the country via Richards Bay. Coal is South Africa's third largest source of foreign exchange; platinum being the largest and gold second. Around 15% of the country's GDP (2000 estimate) is spent on energy and 77% of that is derived from coal.

In 2004, the coal and lignite mining industry generated a gross income of R39 billion and directly employed 50,000 people.The Witbank Coalfield accounts for 40% of South Africa's coal production.

The most important coal fields in South Africa are:

– Highveld coal field
– Waterberg coal field
– Ermelo coal field
– Witbank coal field
– Ermelo coal field
– Klip River coal field
– Utrecht coal field

The five biggest coal mining companies are responsible for approximately 85% of all the coal production. These companies are: Anglo American PLC, Sasol Mining, Glencore Xstrata, Exxaro and South32's South Africa Energy Coal.