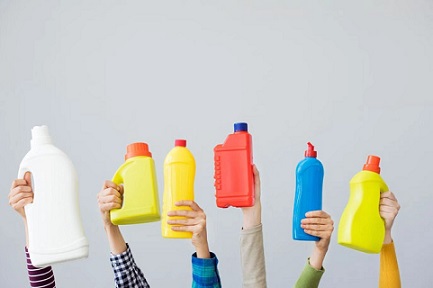 Image from Internet

Due to the steady growth in demand for plastics and machinery in Africa, the African plastics industry is reporting high growth rates. Some areas identified as opportunities for international companies include plastics production machinery (PME) and plastics material resins (PMR).

According to industry reports, during the past six years the use of plastics in Africa has grown by an astounding 150%, at a compound average growth rate (CAGR) of approximately 8.7 per cent. Imports of plastic hangersplastics into Africa have grown between 23% and 41% during this time. In a recent conference presentation, analysts predicted that the use of plastics in East Africa alone is expected to treble in the next five years.

KENYA
Demand for consumer plastic products has been growing at an average rate of 10-20% annually. Kenya's consumer spening has been spurred largely due to sweeping economic reforms that have led an overall economic development in many sectors and subsequently improved disposable incomes of the rising middle-class in Kenya. As a result, imports of plastic materials and resins in to Kenya has been registering a steady growth in the last two years. Analysts believe that in the coming years demand for plastic and packaging goods and machinery will further grow as Kenya's enterprising business community embarks on strengthening the country's manufacturing base by importing machinery and raw materials to set up manufacturing plants in Kenya to meet the rising demand for plastic and packaging solutions in East Africa.

Kenya's status as the regional business and distribution hub of Sub-Saharan Africa region will further help the country to boost its growing plastics and packaging industry.

Some notable players in the plastics and packaging industry in Kenya include:

Dodhia Packaging Limited
Statpack Industries Limited
Uni-Plastics Ltd.
East African Packaging Industries Limited (EAPI)

UGANDA
Being a landlocked country, Uganda imports a majority of its plastic and packaging requirements from regional and international suppliers and has emerged as a major importer of plastics in the East Africa region. Major imports include plastic moulded furniture, plastic house wares, woven sacks, bags, ropes, plastics industryplastic shoes, PVC pipes/fittings/electrical fittings, plumbing and drainage systems, plastic building materials, toothbrushes & plastics household products.

Kampala, the business centre of Uganda, has become a centre for packaging industry as more and more manufacturing units are being set up in and around the city to meet the rising demand for plastic goods like melamine utensils, plastic household foods, plastic bags, toothbrushes etc. One of the largest players in the plastics industry in Uganda is Nice House of Plastics.

Nice House of Plastics Limited was established in 1970 as a company manufacturing toothbrushes. Today the company is the leading manufacturer of plastic items, a wide range of writing instruments and toothbrushes in Uganda.

TANZANIA
In the East Africa region, one of the largest markets for plastics and packaging goods is Tanzania. The country has been importing plastic goods and machinery from al across the world in increasing quantities over the last five years and has emerged as a lucrative market for plastic goods in the region.

Tanzania's plastic imports include plastics consumer items, writing instruments, rope & twines, plastics & metal spectacle frames, strainers, laminated & non laminated packaging material, bio-medical products, kitchenware, woven sacks & bags, pet preforms, gift & novelties & other plastic products.

ETHIOPIA
Ethiopia has also emerged as a major importer of plastic goods and machinery in recent times. Traders and wholesalers in Ethiopia have been imprting a wide variety of plastic goods and machinery including moulds for plastics, GI Pipes, Dies & Moulds for Plastic Films, Plastic Packaging material, Kitchen Plastic Products, Pipes & Fittings – to name a few.

Ethiopia adopted a free market economic policy in 1992, and in line with this plastic bottleshas promoted private investment. As a result, the plastics industry in Ethiopia has been growing at a rapid pace as demand for plastic products in the local market has been registering a steady growth since 2005. Several foreign companies have been entering into joint-venture operations with Ethiopian partners to set up plastic manufacturing plants in Addis Ababa. Ethiopia has a reasonably good infrastructure by African standards and boasts of large pool of skilled labour. The cost of labour is very low in Ethiopia with a wage of US$1 a day for unskilled labor and average monthly salary of US$120 for a fresh graduate.


MOZAMBIQUE
Eversice Mozambique's plastics factories were privatized in 1995 and 1996, there has been a flurry of activity in the sector. New manufacturing plants have been mushrooming around the country to meet the demand for plastic goods for the local and regional markets. With a huge domestic market, Mozambique is indeed an attractive market for plastics and packaging industry. Inexpensive plastic products of all kinds enjoy strong consumer demand in Mozambique and other regional markets. As a result, has emerged as a major importer of plastics production machinery (PME) as well as plastics material resins (PMR).

SOUTH AFRICA
Undoubtedly, South Africa is one of the biggest players in the African market when it comes to the plastics and packaging sector. The South African plastics market is currently valued at approximately US$3 billion – which includes raw materials and products. South Africa accounts for 0.7% of the world market and per capita consumption of plastic is about 22 kg. Another salient feature of the South African plastics sector is that around 13 per cent of original plastic is recycled annually, mostly recovered as post consumer waste. This represent around 30% of actual packaging polymers produced.