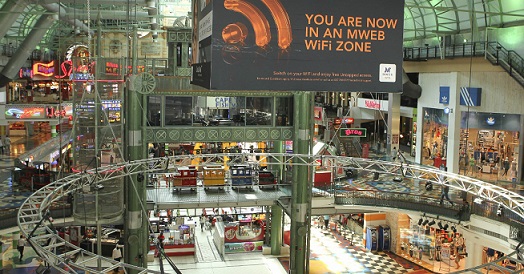 Image from Umaizi

Total consumer spending was expected to increase from $55bn in 2014 to $85bn by 2015. But the government is hoping for more of this spend to go towards locally produced food and other consumer goods. It is prioritising the development of domestic industries in order to diversify the economy and lower dependence on imports.

Agro-industrial zones and special economic zones are targeted at developing manufacturers. A new import tariff regime has been introduced to stimulate local manufacturing, and a "Made in Angola" campaign hopes to encourage consumers to choose local products over imports.

International grocery retailers in Angola include Shoprite (South Africa) and Teixeira Duarte (Portugal) through its Maxi and Bompreço brands.

Fast-moving consumer goods

Growing demand for food and beverage products, coupled with a rise in import duties, could attract additional investment in FMCG manufacturing in the coming years.

In 2012, Nestlé opened its first Angolan factory in an effort to be closer to local consumers and to better adapt products to their needs and preferences.

A recent hike in import taxes from 30% to 50% on most alcoholic beverages has prompted South African alcoholic drinks maker Distell to establish a local production facility.

Angola is one of the top consumers of beer in Africa and the second-biggest market for spirits and wine. This lucrative market has seen significant investment by France's Castel and SABMiller.

Footwear and apparel

The textile industry in Angola had previously been vertically integrated, including the entire process from cottonseed farming to garment manufacturing. The industry has faced significant challenges and production severely declined, but the government has been actively pursuing the reestablishment and rehabilitation of this key industrial sector. A Japanese company, Marubeni, has invested in the $1bn revival of three textile plants.

International fashion retailers are already active and the industry is set to expand. Mr Bennie highlights interest from Middle Eastern retail groups that have international fashion brands in their portfolios. These groups have experience in other African markets and their stores cater to the aspirant middle class.

Their strategy is to enter a market with one or two brands, develop their distribution infrastructure and then bring in their other labels. The demand for international brands is significant. Mr Bennie uses the example of Portuguese clothing company Salsa, whose store in the Belas shopping centre has the highest trading density per square metre among all its outlets internationally.

Consumer durables

Vehicle sales in Angola grew by about 20% per annum over the past two years. But sales have been negatively impacted by the fall in the oil price, according to Mario Spangenberg, president and managing director of General Motors Africa.

However, Mr Spangenberg remains positive about the long-term growth potential in the market. "As incomes rise, Angolans will move from public transport, to used cars, to new cars. As people get wealthier, the demand for used cars may go down." China, Portugal, India, South Africa and Namibia are the largest source markets for vehicle imports into Angola.

The significant investment in public housing by the Angolan authorities has increased demand for household goods. "In Kilamba (30km from downtown Luanda) there are 45 000 apartments. All these new apartments need to be furnished and they need kitchenware and homeware."