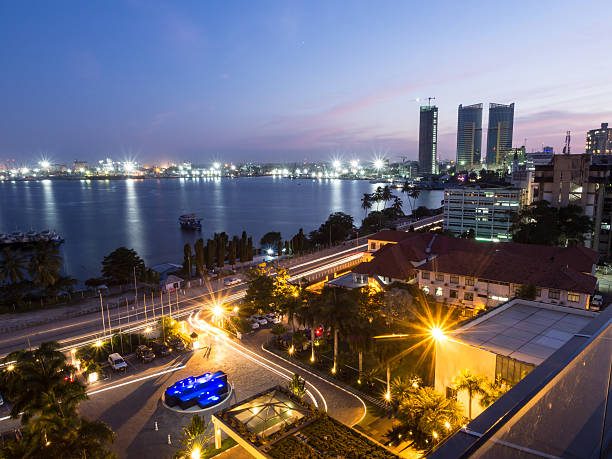 Photo by: iStock
Dar es Salaam — A delegation of 15 Germany companies are in the country to explore business opportunities in infrastructure, education, technology, machinery and energy (oil, gas and hydropower).

The business delegation met with Dar es Salaam mayor Isaya Mwita on Tuesday.

The mayor told reporters that he had shown all business and investment opportunities to delegates, convincing them to invest in different sectors of the economy.

"I decided to meet with the delegates, showing them how Dar es Salaam is rich in business, investment and market opportunities," he noted.

He believed for a three-day visit in Dar es Salaam, represented companies would be able to identify what they were interested in for investment.

"If we can convince some companies to inject their money into various development projects Dar es Salaam is going to benefit more in terms of local government revenue and job creation," he said.

According to the chairman of the delegation, Mr Christoph Kannengieber, the journey from German to Tanzania will not be a loss, since they have seen a lot of opportunities as highlighted by the Dar es Salaam mayor.

"We are taking the population, market, the port, the international airport, infrastructure and political will as grounds for investment and doing business in Dar es Salaam," he said noting that they had enough capital and reliable technology to do so.

Mr Kannengieber added that business ties between the two countries would guarantee a win-win situation, where they would import and export commodities accordingly.

"We expect to meet with local traders to see what products could be imported to and exported from Tanzania," he said adding that the most commodity needed in Germany at the moment was coffee.

The visit has been arranged by the Germany ambassador to Tanzania, Dr Detlef Waechter, who said his aim was to maintain good business ties between the two countries.

"Despite the fact that the government moves to Dodoma, I believe Dar es Salaam will remain the city of business and investment due to available opportunities," he said noting that he had invited the companies to inject their money into various development projects.

According to him, at least 25 German companies are operating in Dar es Salaam and in other regions. He says his intention is invite more and more investors and businesspeople from his country to Tanzania.