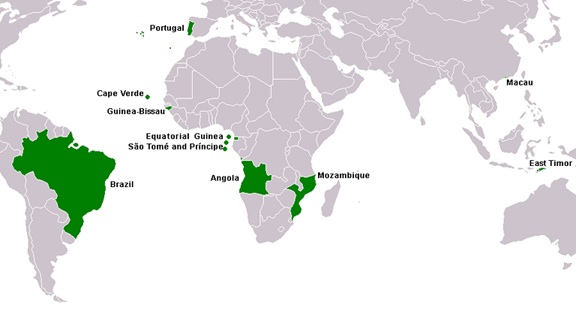 Photo by:GeoCurrents
China — Trade between Angola and China worth USD 17.133 million (+ 45.37%), with the Asian country's exports standing at USD 16.57 million (+ 33.65%) while imports worth 15.476 million dollars (+ 46.75%).

The data are contained in China's Official note released Thursday by Macau Forum.
With Brazil the trade reached USD 66.544 million (+ 28.78%). China's exports reached USD 21.126 billion (+ 33.57%) and Brazil exports amounted to USD 45.417 million (+ 26.67%), Angop learnt Thursday.

Portugal ranks third with bilateral trade worth USD 42.39 million (+ 1.94%). Of this figure, USD 27.12 million (-10.98%) related to Chinese exports and USD 15.27 million (+ 37.33%) for Portuguese exports.

China's trade with Mozambique went to USD 13.39 million (+ 0.74%), with Chinese companies exporting goods worth USD 953 million (-4.04%) and imported goods standing at USD 386 million (+ 14.83%).

With the remaining Portuguese-speaking countries - Cape Verde, Guinea Bissau, Sao Tome and Principe and East Timor - the trade with China stood at USD169 million, from January to September.

Trade between China and Portuguese-speaking countries reached USD 89.426 billion, from January to September this year, an increase of 29.36%.

In the first nine months of the year, China exported goods worth 26.617 million dollars (+ 25.09%) to the eight Portuguese-speaking countries.

The source put the imported goods at USD 62.808 (+ 31.26%), having recorded a trade deficit of USD 36.191 million.