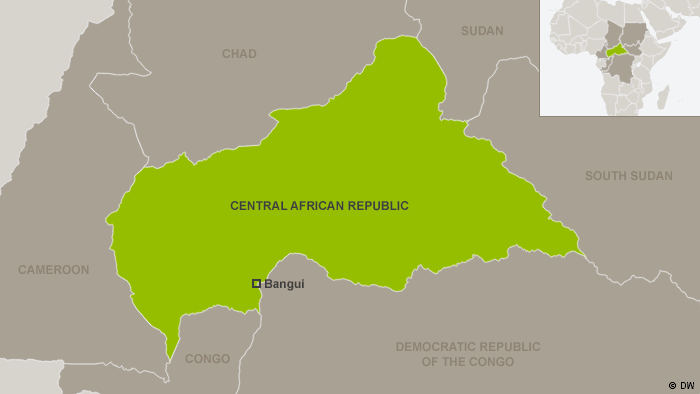 Photo by:dw
Bangui — IFC, a member of the World Bank Group, is supporting private sector growth in the Central African Republic, helping the country attract fresh investment in key sectors that will create jobs and opportunities.

As part of these efforts, IFC helped the Central African Republic host a two-day investors forum in the capital, Bangui, on November 8th and 9th, showcasing business and partnership opportunities in CAR's agriculture and livestock, forestry, mining, infrastructure, and services sectors, among others.

The event brought together 250 participants from the public and private sectors, including at least 60 from outside the country, to discuss investment opportunities, form partnerships, and seek ways to grow CAR's economy.

The Central African Republic's President, Faustin-Archange Touadéra, who attended the forum, said, "This event highlighted the remarkable convergence of interest between the public and private sectors. The recovery of the Central African Republic's economy can only be achieved with the active participation of the private sector."

Mehita Sylla, IFC Country Manager for the Central African Republic, said, "IFC is helping countries recovering from conflict across Africa strengthen their private sectors, and build foundations for growth, job creation, and future stability. In the Central African Republic, IFC has supported legal and regulatory reforms to support business growth, and has played a leading role convening government and business to discuss economic priorities."

Fragility and conflict have stalled growth in the CAR in recent years, yet the country is rich in natural resources, and is looking for ways the private sector can help boost living standards.

The country's economy is expected to grow by nearly 5% in 2017, led by the agriculture and construction sectors, as well as consumer services, and a resumption of trade.

IFC's development activities in the CAR, including the investment forum, are supported by its Conflict Affected States in Africa Initiative (CASA), which in turn is backed by Ireland, the Netherlands, and Norway. The forum was also supported by the French Embassy in CAR.