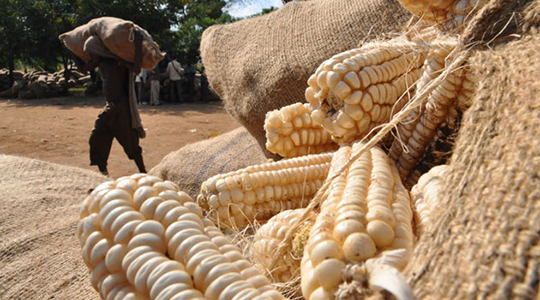 Photo by:hivisasa.com
A maize plantation. Farmers are being encouraged to use improved seeds to boost yields.

Egerton University has come up with new ways of ending perennial shortage and skyrocketing prices of maize in the country.

Through its constituent college, Tegemeo Institute of Agricultural Policy and Development (TIAPD), the institution of higher learning is urging farmers to embrace technology in order to boost maize production.

According to a research associate at the institute Eric Mukundi, farmers are encouraged to use improved seeds and fertilizer to address food security in the country.

He said TIAPD conducted a study seeking to establish the link between various indicators of food security and adoption of technology that has a high probability of increasing household's food availability and access.

"A three-year panel data of 1800 maize growing households from Central and Western Kenya were used in the study. Findings indicate that adoption of improved seed is positive and highly correlated with adoption of improved fertilizer thus high yields," he said.

Mukundi added that even without the use of improved seed, use of organic fertilizer would lead to high yields.

However, the researcher regretted that Kenya has been experiencing maize shortage and high prices yet it has over 200 varieties of improved maize seed.

He said some poor farmers do not use fertilizer thus low yields, while others lacked basic agricultural knowledge.

The study recommended that the government should provide new policies and finances to the farmers.

"County governments can put aside funds to facilitate activities such as farmer education and fostering of both domestic and international public-private sector partnerships," he said.