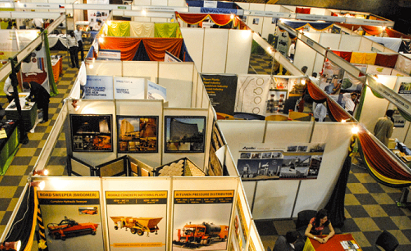 Image from Global Times

Botswana is a landlocked country located in southern Africa, bordering Namibia, the Republic of South Africa, Zimbabwe and Zambia.

In past decades, it climbed from one of most impoverished countries in the world since its independence in 1966, to one of Africa's richest countries. With its rich diamond resources and relatively open and transparent political and business environment, its economic level is steadily rising, with a GDP per capita of $7,596 in 2017.

Despite being known as the "diamond kingdom", Botswana has always been well prepared to diversify its economy and explore opportunities for international business cooperation. China, apparently, is an important player in achieving its goals.

Botswana has actively organized the Botswana Global Expo, which has been successfully held in the capital's Gaborone Exhibition Center. It is reported that the exhibition has 291 enterprises from China, Brazil, India and other countries, covering a wide range of fields such as agriculture, information and communication, machinery and equipment, and manufacturing.

Botswana has rich copper, nickel, coal, iron ore and uranium ore, and ranks at the third-largest source of minerals in Africa. Tourism and cattle raising are also core economic industries.

In 2017, China exported $233 million of products to Botswana, up 10.9 percent year on year, mainly exporting textiles and apparel, electromechanical products, high-tech products and so on.

In fact, Chinese enterprises are not satisfied with merely bringing made-in-China goods into the African market. Rather, producing goods "made in Africa" is now a focus of Chinese enterprises. It is a win-win for some clothing manufacturers to move their domestic production factories to African countries, which can solve local employment problems and simultaneously avoid the quotas imposed by African countries.