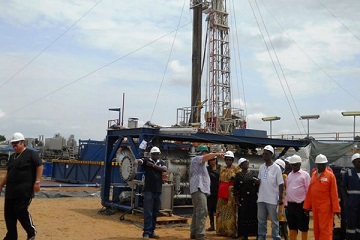 Photo from Internet

Justice and Economic forecast by Standard Chartered Bank indicates that Uganda's economy is bound to grow at a higher rate propelled by government investment in infrastructure.

This will be achieved despite delays in oil production, which in a way had been relied upon to propel rapid economic growth, especially in the private sector.

Uganda's economic growth registered a slight decline growing at 6.8 per cent in the first quarter of 2018/19 - covering July to September - compared to 6.9 per cent registered in the first quarter of 2017/18.

According to Uganda Bureau of Statistics, the current economic outlook indicates a strong rebound in the country's economic growth rate with all the sectors of the economy performing well.

During the year, the economy expanded from Shs16.21 trillion in 2017/18 to Shs17.313 trillion in the first quarter of 2018/19.

Ms Razia Khan, the Standard Chartered Bank chief economist for Africa and Middle East, said in the Standard Chartered Bank economic sector review that oil production has been pushed beyond earlier commitments but "we expect robust medium-term economic growth – with or without first oil – as the government ramps up infrastructure spending".

Dr Adam Mugume, the Bank of Uganda research directorate, said economic activity remains robust with positive prospects pointing out that growth in 2018/19 growth is projected to be higher than previous year. Earlier projections, according to the Central Bank, had been placed at 6 per cent.