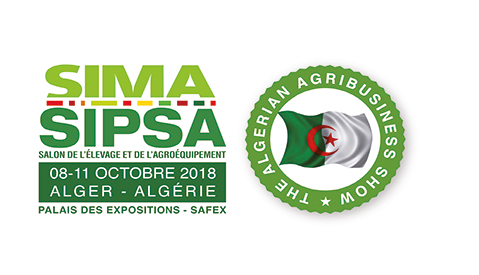 Image from Internet
About the event :
The partnership between SIMA and SIPSA opens the door to the Maghreb and Africa.

SIMA, the worldwide reference event for suppliers to the agricultural and livestock sectors, and SIPSA, the international tradeshow for livestock, agri-food and agricultural equipment, have teamed up to create a new trade show, SIPSA-SIMA in Algeria, which will be Africa's largest trade show dedicated to livestock and agricultural equipment.

Through this association of two leading brands, SIPSA-SIMA will offer industry professionals an exhaustive product range to meet needs in all sectors of agriculture.
The show will present the latest innovations and a series of forums and Insight sessions organised by the foundation FILAHA Innove.

Show time : 08 - 11 October 2018

Frequency : Annual

Venue : SAFEX Exhibition Center, Algiers, Algeria.