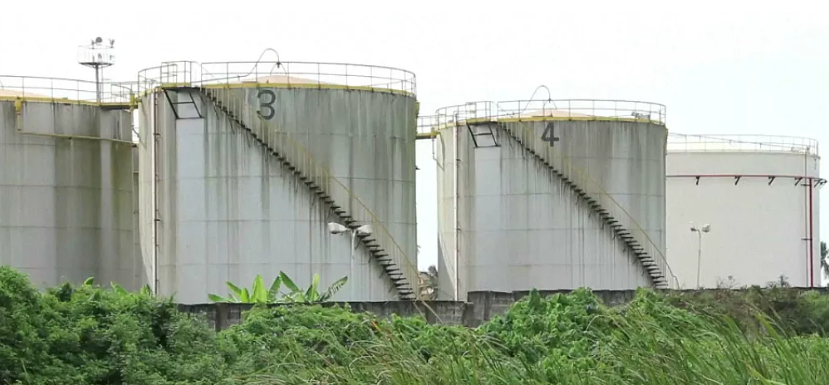 Image from Africanews
A US$1.98 billion oil refinery facility at Tema, Ghana is scheduled to commence operation by end of August this year.
The refinery, which is the latest investment of the Sentuo Group, is expected to produce five million metric tonnes of petroleum products including liquified petroleum gas (LPG), jet fuel, gasoline, diesel and fuel oil.
Ghana's Minister of Trade and Industry, K.T. Hammond, conducted a tour of the facility Monday and confirmed the Sentuo Group was in discussions with the Ministry of Energy to acquire 500,000 barrels of crude oil from Ghana's oil fields for its first production.
By 2025, the refinery would refine 4.26 million tonnes of refined petroleum products such as, gasoline, kerosene, and diesel of high quality above the euro iv standard according to the Sentuo Group.
The refinery is also expected to produce 350,000 tonnes of a series of pitch products, 200,000 tonnes of lubricating base oil and solvent naphtha and 400,000 tonnes of by-products such as polypropylene, ammonium sulphate, sulfuric acid and sulphur.
Ghana, one of Africa's fastest-growing hydrocarbon markets, is seeking to double its production by the end of 2023,